FOMC
Article Index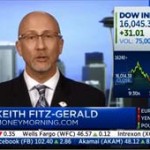 At a meeting with Congress on Wednesday, U.S. Federal Reserve Chairwoman Janet Yellen reiterated the Fed's plan to raise interest rates in the months ahead.
But her words also showed a hint of doubt.
Yellen discussed several concerns about the economy that could make the Federal Reserve hesitate on the timing of rate hikes. She also reemphasized the Fed's willingness to experiment with controversial monetary policy tools, including negative interest rates.
Our Chief Investment Strategist Keith Fitz-Gerald made his usual appearance on CNBC to talk about why the Fed's experiments "won't end well" for the markets...