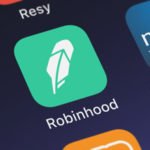 Robinhood's no-fee trading platform has helped it add 3 million users since launching in 2013, making it as popular as major brokers like E-Trade Financial Corp. (NASDAQ: ETFC).
There's just one problem for investors looking for marijuana stocks: Robinhood doesn't let you buy stocks trading on over-the-counter exchanges.
That might limit your options when it comes to buying marijuana stocks on Robinhood, but it doesn't have to limit your profits.
We're going to show you how you can cash in on the cannabis sectors explosive growth with the three best pot stocks on Robinhood.