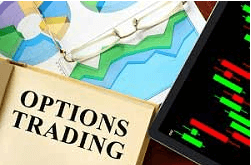 The money is mind-blowing…
It's the only place you can find gains like 112% on AAPL in just 11 days, or 229% on PCLN in just 12 days…
Or 111% gains on AMZN in just six days…
And despite the "conventional" wisdom about options trading, it's shockingly easy.
Find out how simple it is to haul in fast, triple-digit gains with this special report, "How-To Series: Start Profiting with Options in Two Easy Steps" – and the best part is, it's yours free.
This options quick-start guide is your passport to fast, incredible profits. In this report – written by Tom Gentile, one of the world's premier options educators – you'll discover:
The No. 1 strategy to double your money on the world's most valuable companies – without risking more than $500
How to open an options account with breathtaking speed
How to pick the best trading platform so you can take advantage of as many different types of options trades as possible
How to assess your own comfort level and risk tolerance – so you'll never lose a night's sleep… even though you're set up to make thousands of dollars off a single trade
How to fully and confidently answer five critical questions so you can get up and running as quickly as possible
Two charts that will change the way you think about options forever
And get ready…
Thanks to technological advancements in the last decade and fierce competition for your investing dollars, it's now very easy to get started with options.
Approvals can take just minutes, trades on liquid options can be completed instantaneously, and commissions are a fraction of what they used to be.
So sign up below to access this options trading tutorial today and get started immediately!