Your Advisors
Mark Rossano
- Money Morning - Only the News You Can Profit From.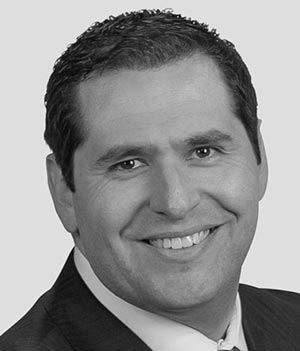 Mark Rossano
Mark Rossano is a longtime financial industry veteran and renowned expert on global financial markets and supply-chain analysis. As founder and CEO of C6 Capital Holdings, he provides investment and consulting services to clients across multiple sectors, with a pronounced focus on global product flows.

Mark's deep-dive supply chain expertise is in high demand - he serves as a consulting executive to several international businesses, is an equity partner in several others, and - following several years as Bloomberg's energy industry analyst - is now a frequent contributor to Bloomberg TV.

That expertise and deep-dive knowledge was crafted over a long period of time across a variety of roles ranging from senior energy analyst and macroeconomist positions at Elevation, Candlewood Investment Group, and South Ferry Capital Management; to his formative experiences as a portfolio manager at FNY investing across rates, foreign exchange, commodities, and equities; and at Morgan Stanley, where he managed an eight-person team focused on developing a global trade platform.

But providing that kind of expertise to all investors has always been at the front of his mind, and to that end, Mark has introduced Shockwave Trader. This research offering is a one-of-a-kind service that identifies global supply-chain shockwaves and analyzes them in real time as they ripple outward - projecting how they will play out long before anyone else on Wall Street.

Mark received his bachelor's degree in economics from Loyola College and his MBA in finance from Syracuse University Whitman School of Management. During that time, he was a founding member of Syracuse's Net Impact organization - an international nonprofit that focuses on building businesses with socially and environmentally sustainable processes.


Click here to read more stories