The odds are stacked against the "little guy," but here's how you can tip them in your favor - and defeat Wall Street's secret weapon...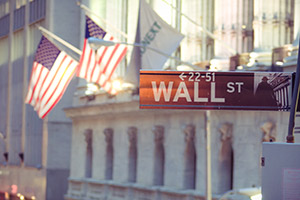 We've been conditioned to believe the stock market is rigged in favor of Wall Street's big traders, and we'll never win - so there's little point in trying.
Yet plenty of savvy investors have proved that "conventional wisdom" wrong; just look at Sir John Templeton, Jim Rogers, and Warren Buffett.
In reality, the stock market functions similar to a casino in that just like a table game in Las Vegas or Monte Carlo, "the house" (i.e., the big banks, hedge funds, and traders) always has more money and better odds.
But you can take away the advantage Wall Street otherwise enjoys. Winning is actually very simple - and this special report from Money Morning Chief Investment Strategist Keith Fitz-Gerald explains how to do just that:
Learn about the principle of "Gambler's Ruin" and what it means for your money.
Find out the secret moves of Wall Street's biggest traders and how to put them to work for you.
Discover three tactics you can use to line up your money with institutional investors instead of trying to fight against them.
Get three risk-management techniques that are essential to shifting the "house odds" in your favor.
Learn the biggest mistake everyday investors make that dooms them to subpar returns.
Put these principles into practice right away and you'll be lined up for profits no matter what kind of day the markets are having.