We're facing a stock market crash unlike any other most investors have seen - but we'll be ready by taking these steps...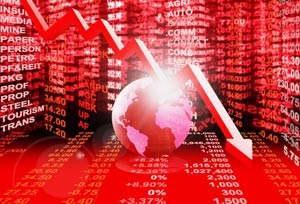 One of the biggest stock market collapses we'll see in our lifetime is hurtling toward us, threatening to take out unsuspecting investors like a freight train.
Those who take steps to prepare will come through this crisis unscathed, and even make a lot of money - but you must act quickly.
Learn everything you need to know to protect and profit from the stock market crash with this exclusive guide, including:
The "Five Inevitable Forces" that together will bring about the Super Crash
The most important technical indicator to watch that will signal the coming collapse
A complete list of which assets and investments will be going down - and up
Portfolio allocation secrets that your financial advisor won't tell you about
Critical strategies for hedging your portfolio to protect against plunging assets
The one currency that will rise when the market crashes, while all others suffer
The "anti-fiat currency" you need to invest in now, with tips on how to do so
This is your chance to gain immediate protection from the downside - and even position yourself to profit from this cataclysmic stock market crash.
Don't delay - this will happen sooner than most people think. In fact, it's already started...