This is a turnaround story with mind-boggling profit potential...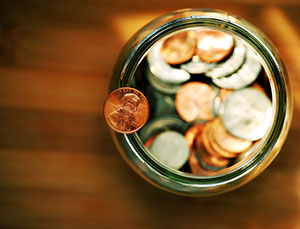 Truly compelling penny stocks are a rare find. Most tiny micro-cap companies, especially those that trade on the "pink sheets," just aren't worth your time - or your investing dollars.
But this penny stock is one you won't want to miss out on. Not only is it capable of gains in excess of 100%, but the technology this company is rolling out has the potential to bring the U.S. coal industry back from the brink of extinction.
Up until now, this company's story closely mirrored that of other penny stock disasters - it hasn't reported a profit since 1997, its stock chart is frightful, and shares are down 54.8% in the last year.
But now this small-cap is on the cusp of a stunning reversal of fortune...
Why This Penny Stock Is Destined to Move Much Higher
There are a number of "profit triggers" working in this company's favor. Here are just a few:
It has established a beachhead in three sectors of its industry with a combined global market size of more than $50 billion.
It has received $23.7 million in funding from the U.S. Department of Energy.
Its technology to capture carbon emission from coal-fired electric power plants costs less than half that of conventional methods, while nearly doubling power output.
This same technology works just as well with natural gas-fired power plants and can be used by the steel and cement industries as well.
The push for clean energy as climate change concerns accelerate will feed demand for these solutions.
Wall Street hasn't yet grasped the full potential of this penny stock - which means now is the perfect time to get in.
This is a turnaround story with mind-boggling profit potential - access this report today so you don't miss any of the massive upside headed our way...