"No investor ever has to suffer the ravages of a bear market if they're prepared - there's always opportunity in chaos." - Keith Fitz-Gerald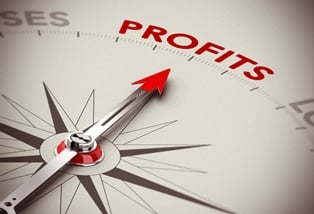 Many investors panic when markets dive, selling their holdings at a loss and retreating to the sidelines.
But make this big (and all-too-common) mistake, and you'll miss out on a chance to rake in profits just as everyone else is losing.
You see, market sell-offs are an inherent part of eventual gains. With the right perspective and a solid strategy, you can survive a downswing and even turn it to your advantage.
Money Morning Chief Investment Strategist Keith Fitz-Gerald, a seasoned market analyst with more than 30 years of global experience, has just the plan you need to prepare for and profit during a market correction, and it's all detailed right here in this report:
Learn the difference between a true stock market crash, which is utterly devastating, and a correction, which is normal and healthy for markets.
Find out how to spot companies backed by "Unstoppable Trends" - they hold more profit potential than hype-driven "hot stocks" and act as insurance against market uncertainty.
Get two "Unstoppable Trend" stock picks that weathered the last economic downturn in 2008-2009 even when the S&P 500 tanked 40%.
Learn about three specialized investments that let you profit when just about everything is going down at once - you can make money up to three times the rate the market falls.
Remember, there's always opportunity in chaos - access this report today so you don't miss out on the gains...