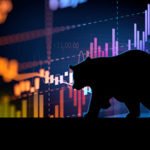 After an 11-year bull market, we had an abrupt stock market crash - thanks to fears of what the coronavirus lockdown will do to the U.S. economy.
Suddenly we're using terms like "bear market" and "recession" - and given the uncertainty over what lies ahead we may be using them for quite a while.
We realize investors may be a little rusty on how these terms are defined and how they relate to each other.