Tech Sector
Article Index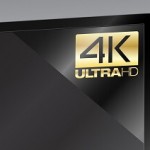 Super Bowl 50 could rebrand itself as the Silicon Valley Bowl. After all, sports broadcasting serves as a testing ground and showcase for TV and camera technology.
But I'm most excited about a new replay camera system that gives one of the tech investing trends we've long been following a Super Bowl debut.
This technology is now so significant that it's beginning to disrupt the entire TV sector - enough so that UHDTV sets will earn a 50% market share by the end of this decade - making them a $30.4 billion market.
That's a market that promises to be highly profitable - and so we want to grab a piece of it. Here's how we'll do it...