Back January, I called on Virginia Rometty, CEO of International Business Machines Corp. (NYSE: IBM), to unlock the shareholder value living deep inside her company.
In an open letter that I sent to IBM headquarters, I said she could do so by "spinning off" Watson - the world's most powerful and intelligent computing system and the heart of IBM's fast-growing artificial intelligence (AI) unit.
I stuck my neck out publicly like that because I believe a spin-off to be Rometty's best bet for liberating Watson-based growth from the money pit that IBM has become over the past four years.
It looks like Rometty may be taking my advice to heart.
That's because, based on a major Watson-related move Rometty just made, the case for a Watson spin-off just got much stronger.
And it's great news for investors, too...
IBM's Business Model Is Poised to Explode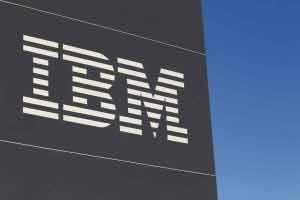 On Feb. 18, IBM announced plans to acquire Truven Health Analytics for $2.6 billion.
This deal is more than just Rometty's biggest single buyout to date.
It's also her boldest move yet to transform Watson into a healthcare powerhouse.
In many respects, Truven is the perfect acquisition for IBM at this time. Here's why.
Truven is a healthcare data-analytics company serving both the public and private sectors. It helps companies, doctors, hospitals, and governments decide whether the medical products and services they are buying are good for the patient and cost-effective for the provider.
To do that, Truven's technology scans millions of records and can identify when a particular medical procedure, drug, or device won't yield the intended outcomes.
In an era when healthcare is expected to deliver better outcomes at a lower cost, this Big Data approach is precisely the business model that's poised to flourish.
And what's especially important, with IBM putting Watson's AI resources behind it, Truven is destined to play a much broader role in the medical landscape.
Sifting Data for Gold
Consider that Truven has already amassed 215 million healthcare records through its base of 8,500 clients. Watson is going to allow Truven and IBM to analyze and interpret that data at a whole new level.
While IBM's AI division plans to focus on problem-solving in a range of industries, Watson Healthcare is quickly emerging as the division's crown jewel.
That naturally makes Truven an "arena" in which Watson can really shine.
There's more to like about this deal.
IBM will be able to leverage all that Truven data and expertise to magnify the strengths of many of its other healthcare-related acquisitions.
For instance, IBM acquired digital medical-imaging firm Merge Healthcare in August 2015 for $1 billion. Merge supplies image handling and processing to drug firms, hospitals and doctor's offices, and clinical research institutes.
IBM expects the Watson-Merge platform to yield more personalized approaches to diagnosis and monitoring in fields such as cardiology, orthopedics, and radiology.
Earlier in the year, IBM bought Phytel, which enables doctors and hospitals to meet healthcare quality mandates and insurance reimbursement models by delivering proven quality care to patients based on evidence of what works best.
And in April 2015, Rometty's company acquired Explorys, which manages and analyzes key medical records for more than 350 hospitals and over 350,000 healthcare providers.
All four of these acquisitions don't just add new synergies to IBM's health business. They also mean Watson Healthcare is becoming the sector's most comprehensive platform for data analytics that will improve outcomes and lower costs.
Why IBM Will Yield to Investors
But it's the Truven merger that really signals IBM's going "all in" with Watson Healthcare. Truven brings a wide set of healthcare professionals to IBM, including clinicians, epidemiologists, statisticians, administrators, consultants, and policy experts.
The size of the Truven deal, which doubles the headcount at Watson to around 5,000, is a clear sign that AI is no longer a technology in search of a business model.
It's likely the fastest-growing division at IBM - and may be one of the fastest-growing divisions of any major technology company.
Of course, we don't yet know how big Watson actually is, or how fast it's really growing. IBM routinely buries the division's numbers inside its broader $17 billion-a-year data-analytics unit.
Here's what we do know: Citing internal data, Rometty says Watson and all the businesses under its umbrella represent a $2 trillion business opportunity by 2025.
That figure includes more than healthcare. It takes into account newer revenue streams for Watson, such as retail, education, commodities exploration, transportation, and other major global industries.
At an investor presentation in late February, IBM told analysts that it is refocusing - pivoting away from computing and services and toward AI and cloud computing.
IBM will begin reclassifying its reported segments in the first quarter, although investors still won't see the full menu of Watson-related details that many would prefer.
However, a full disclosure of Watson's true size and growth rate is coming. It's only a matter of time.
Investors rightly want to know what kind of performance they're getting after Rometty has invested at least $4 billion in Watson Healthcare at a time when IBM's sales are so soft.
I believe all that cash Rometty has sunk into growing her healthcare unit will compel her to heed investor pleas and stop talking merely about Watson's potential.
Of course, breaking out the numbers also is a necessary precursor for any eventual spin-off of this fast-growing business.
As I noted in my open letter to Rometty back in January, if she really wants to see Watson harness its full range of opportunities, she'll need to unshackle it from IBM's massive bureaucracy.
The Best of Both Worlds
In fact, the pressure may be building for just such a move. After my open letter, IBM delivered weak fourth-quarter results and a downbeat outlook for 2016.
For the fourth quarter, sales fell 8.5%. While that may seem like a small decline, it marks the 15th consecutive quarter of falling revenue.
Moreover, analysts had been expecting earnings per share of around $15 for 2016. Instead, IBM offered guidance of "at least $13.50." Investors are now bracing for a 5% drop in sales and a 10% decline in profits this year.
All of which reinforces my central point - the best move for IBM shareholders is to spin off Watson. It's really the best of both worlds.
The move would allow Rometty to focus on growing IBM's cloud-computing business.
At the same time, Watson becomes a standalone health-analytics firm with huge upside. And investors would get shares in Watson for free just for owning IBM.
Otherwise, all Rometty really has to offer investors is the continued decline of what not long ago was one of America's premier technology firms.
Follow Money Morning on Facebook and Twitter.
Apple vs. FBI - Who Will Win and Why It Matters: The legal battle between Apple and the FBI is nothing less than the most consequential privacy rights showdown of the 21st century. However this case shakes out, the tech landscape will be altered forever, and that's going to impact technology investments right across the board...
Join the conversation. Click here to jump to comments…
About the Author
Michael A. Robinson is a 36-year Silicon Valley veteran and one of the top tech and biotech financial analysts working today. That's because, as a consultant, senior adviser, and board member for Silicon Valley venture capital firms, Michael enjoys privileged access to pioneering CEOs, scientists, and high-profile players. And he brings this entire world of Silicon Valley "insiders" right to you...
He was one of five people involved in early meetings for the $160 billion "cloud" computing phenomenon.
He was there as Lee Iacocca and Roger Smith, the CEOs of Chrysler and GM, led the robotics revolution that saved the U.S. automotive industry.
As cyber-security was becoming a focus of national security, Michael was with Dave DeWalt, the CEO of McAfee, right before Intel acquired his company for $7.8 billion.
This all means the entire world is constantly seeking Michael's insight.
In addition to being a regular guest and panelist on CNBC and Fox Business, he is also a Pulitzer Prize-nominated writer and reporter. His first book Overdrawn: The Bailout of American Savings warned people about the coming financial collapse - years before the word "bailout" became a household word.
Silicon Valley defense publications vie for his analysis. He's worked for Defense Media Network and Signal Magazine, as well as The New York Times, American Enterprise, and The Wall Street Journal.
And even with decades of experience, Michael believes there has never been a moment in time quite like this.
Right now, medical breakthroughs that once took years to develop are moving at a record speed. And that means we are going to see highly lucrative biotech investment opportunities come in fast and furious.
To help you navigate the historic opportunity in biotech, Michael launched the Bio-Tech Profit Alliance.
His other publications include: Strategic Tech Investor, The Nova-X Report, Bio-Technology Profit Alliance and Nexus-9 Network.