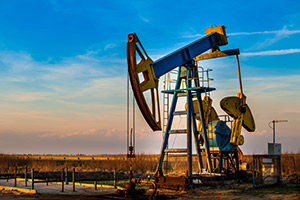 Few agree with our full-year target for oil prices. Then again, the Wall Street analysts covering crude aren't looking at the correct factors in making their predictions.
To truly understand what's shaping the oil market - and how to identify the biggest profit opportunities - you can't rely on the mainstream media's 30-second soundbites..
That's why when we're assessing the direction of crude oil prices, we turn to Money Morning Global Energy Strategist Dr. Kent Moors, who's been on the front lines of the energy market for more than 40 years.
Moors is one of the most sought-after energy experts on the planet. His clients include the world's top oil companies and 20 world governments - and now you can get his insight on where oil is headed this year for yourself by accessing this exclusive report.
Find Out Where Crude Oil Prices Are Really Headed This Year
You see, the energy sector can be difficult for investors to navigate - and that can lead to lost profits.
With this report, you'll gain the clarity you need so you never miss a single money-making opportunity. In addition to receiving Moors' forecast for WTI and Brent oil prices for 2016, you'll learn all about:
The big move from Saudi Arabia and OPEC that Moors is watching now that will soon stabilize the international oil market
The two rapidly approaching developments that will affect oil supply in the American market and cause prices to move higher
The impact of the energy debt crisis on U.S. oil companies and the cycle of mergers and acquisitions
The two reasons why the price of oil has become increasingly disconnected from oil's actual market value, and what must happen for prices to rise to reflect market value
Crude oil will continue to play an outsize role in a shifting energy matrix for some time to come - and a thorough understanding of the elements shaping the oil market is your clear path to profits in this sector.
Access this report now to learn all you need to know to position yourself for maximum upside on the big moves for oil prices coming in 2016.