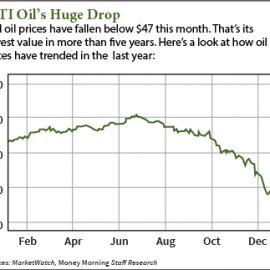 Best oil ETFs to buy now: Crude oil prices have dropped to their lowest prices since 2009, falling below $50 a barrel this month, after reaching $115 a barrel in June.
But Money Morning's Global Energy Strategist Dr. Kent Moors says oil prices are near a bottom, and will rebound in 2015.
"As the most fluid commodity in the world, crude oil has the ability to quickly self-correct, which is why longtime oil veterans aren't worried about falling prices," Moors said. "In fact, the vast majority of them (including myself) actually expect oil prices to climb next year."