interest rate hike
Article Index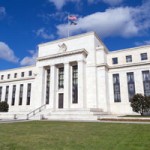 Everyone is talking about the U.S. Federal Reserve raising interest rates for the first time since 2006 - and what's going to happen afterwards.
Today, I'm going to tell you exactly what's going to happen with the Fed rate hike and what it's going to do to stocks, bonds, and commodities.
But there's a hidden impact to the Fed's impending interest rate hike that people aren't talking about. I'll tell you about that, too.
And, of course, I'll show you what you can do to protect yourself - and make money from what everyone else is so afraid of.