The U.S. Federal Reserve released minutes from its October meeting today at 2 p.m., and markets scoured the report for any clues about a December rate hike.
After today's Fed minutes, a December rate hike is clearly on the table.
While the Fed minutes showed no definitive decision has been made regarding a December rate hike, the minutes had a hawkish tone. The U.S. central bank anticipates that economic conditions "could well" warrant the first interest rate hike in nearly a decade next month at the conclusion of its Dec. 15-16 meeting.
The labor landscape remains key for a December rate hike.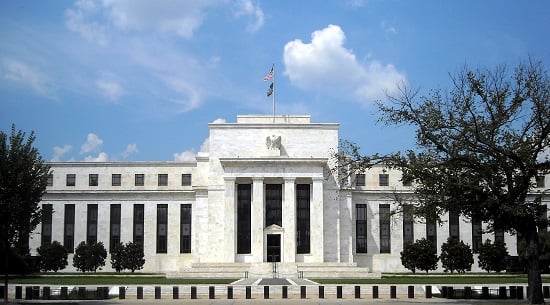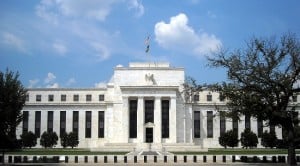 U.S. policy members indicated today that they will be assessing a range of job market indicators over the next couple weeks. Wages, hours worked, and the labor force participation rate will all be closely watched for improvements or a slowdown. The next jobs report is out Friday, Dec. 4.
The Fed will also continue to monitor inflation pressures and expectations, as well as readings on financial and international developments.
Central bank members noted the substantial global crude oil glut will likely weigh on energy prices for some time. The challenging oil environment is expected to contribute to an increase in restructurings and bankruptcies in this sector, according to the Fed.
Inflation is anticipated to remain near its recent low level, reflecting the declines in energy and import prices. But FOMC members continue to expect inflation to rise gradually toward 2% over the medium term as the labor market improves. They'll continue monitoring inflation closely.
Markets were up before the Fed minutes release and surged higher after the central bank's statement.
The Dow, S&P 500, and Nasdaq were all up more than 1.1% immediately following the Fed minutes release.
Today's news reinforces what many investors have been saying over the past month: A December rate hike is coming...