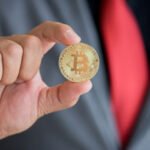 Over the past few years, a growing number of high-profile Wall Street personalities have said they were investing in Bitcoin.
But one big name was buying Bitcoin years when most of the others were ridiculing it: Legendary fund manager Bill Miller.
Having bought Bitcoin in 2014, Miller remains optimistic about the cryptocurrency's future.
In several recent interviews Miller gave his take on why he still owns Bitcoin and why he thinks it has so much potential.