On Sunday the Bitcoin price hit a 2014 low of just under $291 on the CoinDesk Bitcoin Price Index, but as of this afternoon (Wednesday) it had bounced back above $340.
It's just another week in the volatile life of Bitcoin, which around this time last year was just starting a run to its all-time high of over $1,100.
Of course the Bitcoin price is volatile. It's a five-year-old technology that most people had never even heard of until last year. As Bitcoin develops and matures, people will struggle to assess its value.
The good news about Bitcoin price volatility is that, in the long run, these drastic movements really don't matter…
De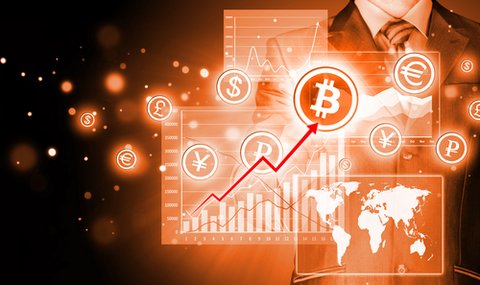 spite all the digital currency's wild ups and downs, the trends that matter have stayed on a remarkably consistent path, utterly unfazed by price gyrations.
That's because the true measure of the health of Bitcoin can't be found in any price chart.
Bitcoin is a revolution in the concept of money, with an entirely new ecosystem growing up around it. So for the answer to whether Bitcoin is gaining traction or losing steam, you need to look at what's happening in that ecosystem. Is it growing? Is it stalling? Or is it shrinking?
And we just got a new glimpse into the most telling Bitcoin trends…
CoinDesk just yesterday released its "State of Bitcoin" report for the third quarter, and it's packed with statistics that show that just about the only negative development for the digital currency over the past three months has been the 40% decline in the Bitcoin price.
That makes all the other progress that much more remarkable. Across the board, every other measure of Bitcoin success improved.
What's more, several big Bitcoin developments have occurred just in the past week even with Bitcoin prices sinking 69% from their January highs.
Just look at what's been going on…