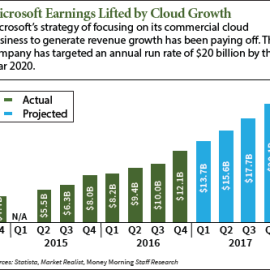 Look for a good showing from MSFT earnings today as the company's cloud business initiatives continue to gather strength.
The 2017 Q1 Microsoft earnings are expected after the market close.
The last MSFT earnings were an impressive beat of 19%, so investors will be watching to see if Microsoft can sustain that momentum.