One bitcoin will cost you more than $700 at current prices, but now investors can get a piece of the virtual currency's potential for $4 with this new Bitcoin penny stock.
Bitcoin Shop Inc. started trading Thursday - the first company with "Bitcoin" in its name to be publicly traded.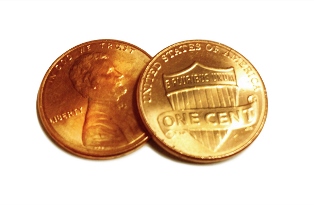 Bitcoin Shop Inc. is an online retailer that sells everything from appliances to gourmet goods; it accepts bitcoin as payment. The company that runs BitcoinShop.us  merged with Nevada-based TouchIT Technologies Inc. in a move known as a "reverse merger." TouchIt then changed its name to Bitcoin Shop Inc. 
Old TouchIt news releases describe it as a touched-based visual communications products company for use in both the education and corporate environments.
Bitcoin Shop shares currently trade on the over-the-counter market with the ticker TUCND. According to Securities and Exchange Commission (SEC) filings, on March 5 shares get a new symbol: BTCS.
Shares closed at $3.31 Thursday, on volume of 6,151 shares. Friday, as word got out, the stock surged some 40% intraday to a high of $5.26. Shares of this Bitcoin penny stock were last trading hands up 30% to $4.30, on volume of 122,141.
Bitcoin Shop Chief Executive Officer Charles Allen told The Wall Street Journal the company raised $1.875 million from institutional and high-net worth investors in efforts to execute the merger and complete the listing. The decision to become public was to gain exposure and validity.
"We think it brings us legitimacy," Allen said.
Don't miss: Three Tech Penny Stocks Set to Soar in 2014
Indeed, the digital currency, which has grown presence and price, has been under scrutiny of late from global currency regulators. Critics' concerns are that the virtual currency, whose transactions are not recorded through the traditional banking system but across a decentralized peer-to-peer network, can be used to launder money or buy illegal goods.
But they're missing a huge part of the Bitcoin story...
Defenders counter the digital currency has the ability to cross borders instantly, cheaply, and potentially anonymously (a large part of its appeal in light of all the governmental snooping).
Bitcoin is also a more secure method of payment than credit cards - and a big reason why we'll see more merchants move to accept the digital currency - making Bitcoin more valuable.
The price of the digital currency surged 8,900% from January through December. Priced in U.S. dollar, the price of one bitcoin, which started 2013 at $13.30, ended the year at $757.50, according to CoinDesk, a virtual currency hub that averages bitcoin prices across multiple exchanged.
That's why this could be the start of more Bitcoin penny stocks in 2014...
Bitcoin Penny Stock Investing in 2014
Bitcoin has gotten the attention of some very rich investors. That's why Bitcoin startups have attracted large sums of venture capital investment.

Andreessen Horowitz, a leading Silicon Valley venture capital firm, led a $25 million fund-raising round in December for San Francisco-based Bitcoin startup Coinbase.
The Bitcoin Shop may be the first to sport the "Bitcoin" name, but it's not the first Bitcoin-related penny stock.
WPCS International is a little-known tech firm that has announced it will launch a beta version of its Bitcoin trading platform. The stock surged 20% the day the news was released. The stock now trades around $1.68 per share.
There will be more profit opportunity for investors than a Bitcoin penny stock to profit from this virtual currency's explosive rise. Find out about the game-changing Bitcoin ETF that's on the way.
Related Articles: