The 2014 IPO calendar has been full, with 51 companies already filing for initial public offerings, up 143% from the same time frame in 2013.
And these two similar tech IPOs have just joined the IPO must-watch list.
They are both file-hosting services that offer customers cloud computing, they are both based in California, and they both share half a name. Now they're both planning to go public in 2014.
Meet Box Inc. and Dropbox Inc.
IPO Calendar Update: Box and Dropbox
Box is a file sharing and cloud content management company that focuses primarily on businesses. It offers secure file sharing, project collaboration tools, and encryption methods specifically designed for its enterprise customers.
Box offers its customers up to 50 GB of free storage and charges monthly fees of $5, $15, and $35 for additional storage and premium services. Some of Box's largest clients include Procter & Gamble Co. (NYSE: PG) and Pandora Media Inc. (NYSE: P).
Ahead of its IPO, the Los Altos, Calif., based company has been trying to enter the "big data" market alongside companies like Salesforce.com Inc. (NYSE: CRM). It would be a large switch for Box, but it would help separate it from its biggest competitor Dropbox.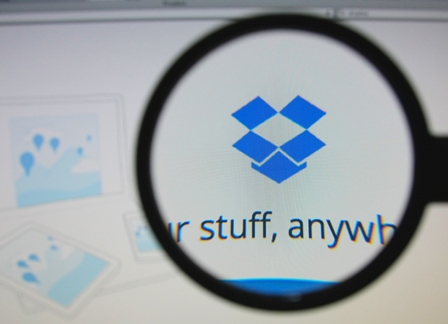 Headquartered in San Francisco, Dropbox is a file hosting service that also offers its clients cloud storage, file synchronization, and client software.
Unlike Box, Dropbox focuses mainly on individual consumers. It boasts more than 200 million users, but many of those users do not pay for the service.
Dropbox also offers a small amount of free storage to customers and encourages them to pay $9.99 a month for 100 GB of storage or $15 a month for unlimited storage for up to five team members.
But it's not just everyday consumers who use Dropbox, as the company claims that four million businesses utilize its services. Some of the more notable companies include Under Armour Inc. (NYSE: UA), National Geographic, and Spotify.
While the companies offer many of the same services and are direct competitors, their IPOs may be very different...
Box IPO and Dropbox IPO: The Specifics
In January, Dropbox Inc. completed a $250 million round of funding that placed its valuation near $10 billion.
That valuation has more than doubled from 2011 when the company raised $250 million at a valuation of $4 billion from Goldman Sachs Group Inc. (NYSE: GS) and several venture capital firms.
According to The Wall Street Journal, Dropbox had expected sales in 2013 of more than $200 million. That was up from a 2012 sales figure of $116 million and revenue of $46 million in 2011.
By comparison, Box Inc. raised $100 million in December at a valuation of $2 billion.
While its valuation figure pales in comparison to rival Dropbox, Box did secretly file for an IPO at the end of January, meaning it will most likely go public before its main competitor. According to Forbes, Morgan Stanley will be leading the IPO, and the company plans to go public by April.
Box Chief Executive Officer (CEO) Aaron Levie will be looking to raise $500 million through the initial public offering.
The timetable for a Dropbox IPO is much less clear, and CEO Drew Houston has been vague when answering questions.
"I think it's something I'm sure we'll do eventually, but for now, it's really nice to just really focus on recruiting, really building a great foundation, really building the next generation of great products that we're excited about," Houston told The Journal.
Houston won't say more about the IPO, but the fact that the company has been fundraising $250 million suggests a public offering is close.
Look for competition between Dropbox Inc. and Box Inc. to intensify as both firms plan their multi-billion dollar IPOS in 2014.
Which IPO will be the bigger success, Dropbox or Box? What other IPOs are you watching in 2014? Let us know on Twitter @moneymorning with #IPOs.
One-day triple-digit gains sound great to every investor, but there are huge risks involved. This easy "insurance" strategy will help you capture those gains while minimizing risk...
Related Articles: