The 2014 IPO market is full of hot tech companies going public, including social media IPOs - and the Weibo initial public offering will be the biggest of those this year. 
If the name doesn't resonate stateside, it's because the company is a Chinese social media platform. But an $8 billion target for its IPO and a listing on an American stock exchange would certainly increase its name recognition in the United States.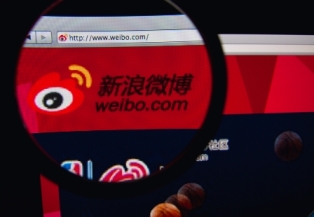 Weibo is a microblogging site that operates similar to Twitter Inc. (NYSE: TWTR).  It's owned by the Chinese online-media company Sina Corp. (Nasdaq: SINA). Founded in 2009, Weibo is Sina's most valuable subsidiary.
The $8 billion valuation Weibo is targeting would place the microblogging company at a 60% premium compared to the current $5 billion market cap of SINA.
Weibo claimed more than 61.4 million active users in December, which was up slightly from 60 million at the end of September. At the same time, Weibo announced that time spent on its site was up 16% in December 2013 from December 2012.
Sina has hired Credit Suisse AG and Goldman Sachs Group Inc. (NYSE: GS) to run the U.S. listing of Weibo. The U.S. listing is not surprising; SINA is listed on the Nasdaq. The company is reportedly attempting to raise $500 million through the IPO.
With an $8 billion valuation, a Weibo IPO would be one of the biggest initial public offerings of 2014. And there are several factors investors will watch closely as an IPO date approaches...
Weibo IPO: 3 Factors to Watch
The social media company reported its first operating profit last quarter at $3 million. That was on advertising revenue of $56 million, which was an increase of 163% from the previous year.
Growing that number throughout 2014 would go a long way in boosting investor confidence.
On the other hand, user numbers are somewhat worrisome...
While the number of Weibo users was up in the fourth quarter, the total number of microblog users in China has slipped. According to research by the Chinese government, the number of "microbloggers" fell to 280.2 million in 2013. In 2012, there were 308.6 million.
The Chinese government closely monitors and sensors the content on microblogs like Weibo and in some cases has arrested users who make inflammatory posts. That's not the best news for a company built on sharing information among users.
Sina's Chief Executive Officer Charles Chao admitted in February that while growth is still occurring for Weibo, its growth momentum has slowed.
If growth momentum continues to slow, investors will justifiably be concerned.
Another discouraging factor for the Weibo IPO is competition. Competition in social media space is fierce, and users are quick to jump to the latest and greatest technology. Proof of that was Facebook Inc.'s (Nasdaq: FB) $19 billion acquisition of competitor WhatsApp. 
Weibo has to worry about the growth of competitor WeChat, which is a messaging service used mostly on smartphones. In September 2012, WeChat had totaled more than 272 million monthly active users. That was double its total in September 2011.
Finally, investors will want to follow Alibaba's involvement with Weibo. Alibaba Group Holding Ltd. is the largest e-commerce company in China and is rumored to be preparing for its own IPO in the near future.
Currently, Alibaba owns an 18% stake in Weibo, which it purchased from Sina for $586 million in April 2013. According to The Wall Street Journal, sources close to both companies expect Alibaba to up that stake to 30% if Weibo goes public.
Having the support of an e-commerce giant like Alibaba would be huge for the social media company.
While many of the details surrounding the Weibo IPO are still unclear, one thing is certain - if Weibo goes public in 2014, it will be the biggest social media IPO of the year.
Have you heard of Weibo? Is a Weibo IPO something you would be interested in investing in? Tell us on Twitter @moneymorning using #Weibo.
Governments are looking for ways to "help you manage your money." They're really plans to raid your savings: here's what to do about it...
Related Articles: