Dividend stocks update: Publicly traded companies paid out a record number of dividend increases in Q1 2014, according to data from S&P Indices.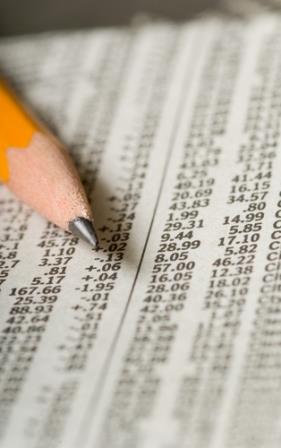 Over the January to March period, 1,078 dividend boosts were reported for a 14% year-over-year increase, unseating the prior Q1 record of 1,069 set in 1979.
In dollar terms, Q1 2014 payout increases amounted to a whopping $17.8 billion, up 22.9% from Q1 2013's tally of $14.5 billion.
"Companies are being pressured to use their available cash, resulting in near record levels of total shareholder returns from both cash dividends and buybacks," according to Howard Silverblatt, S&P Dow Jones Indices senior index analyst.
Despite the impressive dividend increases in 2014's first quarter, payout ratios (dividends as a percentage of net income) remain near their lows at 26%, with the historic average being 52%.
Companies are sitting on piles of cash just waiting to be returned to shareholders, and Silverblatt believes cash payouts for full-year 2014 will surpass 2013's total of $56.7 billion by double digits.
Following are 28 dividend stocks that increased payouts in the week ending April 11.
Dividend-Paying Stocks That Just Boosted Their Payouts
Adams Express Co. (NYSE: ADX) increased its quarterly dividend 150% to $0.05 a share for a 1.66% yield.
Artesian Resources Corp. (Nasdaq: ARTNA) raised its quarterly dividend 1.5% to $0.21 a share for a 3.83% yield.
Banco Santander S.A. (NYSE ADR: SAN) hiked its quarterly dividend 0.9% to $0.20 a share for an 8.57% yield.
Just-released: Of the almost 5,000 dividend-paying stocks to choose from, these three companies provide superior payouts and superior long-term grown potential.
Bank of New York Mellon Corp. (NYSE: BK) boosted its quarterly dividend $0.02 to $0.17 a share for a 2.05% yield. It's the second shareholder-friendly action from the bank since March, upon passing the U.S. Federal Reserve's stress test. Last month, BK said it will repurchase up to $1.74 billion of its common stock beginning in the current quarter and continuing through next year.
BP Prudhoe Bay Royalty Trust (NYSE: BPT) increased its quarterly payout 19% to $3.009 a share for a yield of 1.72%.