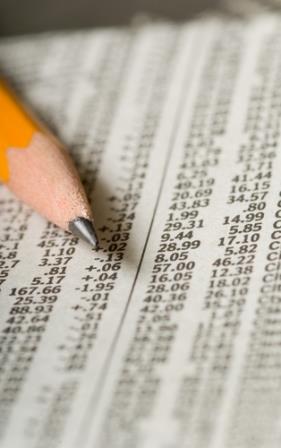 Dividend stocks are back in favor on Wall Street.  
They lost some appeal last year when investors' primary focus was on growth. But with greater emphasis now on value, dividend payers are back in fashion.
"We're giving more weight to dividends just because we don't really see the engines of [economic] growth," Scott Armiger, manager of the $5.6 billion Wilmington, Del.-based Christina Trust, told The Wall Street Journal earlier this month. "A substantial dividend puts a floor under the price of a stock."
Indeed, dividend stocks have bested year-to-date gains of the broad market. The iShares Select Dividend ETF (NYSE: DVY), a basket of regular dividend payers, is up 5% so far this year. In comparison, the S&P 500 Index has logged a meager 0.9% year-to-date gain amid a volatile first quarter and shaky start to Q2.
Boding well for income seekers is that annual dividends by S&P 500 companies are projected to grow 9.9% this year to a record $39.98 a share, up from $34.80 a share in 2013, according to data provider FactSet.
In the week ending April 17, 20 companies hiked their dividends, two declared a special dividend, two initiated dividends, and one announced a stock dividend (which distributes shares instead of cash).
Dividend-Paying Stocks That Just Boosted Their Payouts
ARC Group Worldwide Inc. (Nasdaq: ARCW) announced a 3-for-2 stock dividend for shareholders of record April 24. Pay date is May 1. The leading global provider of 3D printing solutions said the stock dividend is aimed at increasing "liquidity in our stock."
Aptar Group Inc. (NYSE: ATR) boosted its quarterly dividend $0.03 to $0.28 a share for 1.68% yield.
CSX Corp. (NYSE: CSX) raised its quarterly dividend a penny to $0.16 a share for a 2.27% yield. The company behind the largest railroad in the eastern United States has been paying dividends every year since 1922.
Portfolio Strategy Alert: Over time you can make more money in dividends than you paid to buy the stocks that produce them. Get today's best dividend strategy for building wealth in the low-yield era.
Discover Financial Services (NYSE: DFS) hiked its quarterly dividend $0.04 to $0.24 a share for a 1.7% yield. Fresh off passing the U.S. Federal Reserve's latest stress test, DFS also announced a $3.2 billion share buyback.
Dorchester Minerals LP (Nasdaq: DMLP) increased its quarterly dividend 5.9% to $0.49 a share for a 6.76% yield.