The Wall Street Journal reported this week that AT&T Inc. (NYSE: T) could buy DirecTV (Nasdaq: DTV), which could create one of the U.S.'s largest cable providers.
A deal between the two companies would be north of $41 billion, which is DirecTV's current market cap. AT&T has a market cap of more than $185 billion.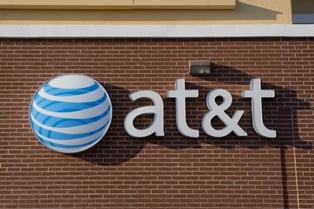 DirecTV is the largest satellite TV distributor in the United States with more than 20 million subscribers. AT&T's landline television and Internet service "u-Verse" has approximately 5.7 million subscribers.
The acquisition talks follow February's news that television giant Comcast Corp. (Nasdaq: CMCSA) had struck a deal to acquire Time Warner Cable Inc. (NYSE: TWC). When the deal is finalized, the combined company would boast approximately 30 million subscribers.
According to AT&T officials, the deal between Comcast and Time Warner Cable is what prompted the DirecTV acquisition talks. Instead of expanding into Europe like most expected, the company wants to strengthen its position in the United States, as its competitors grow.
"It's an industry redefining deal from our standpoint," AT&T Chief Executive Randall Stephenson told The Wall Street Journal.
Because of their size, both major deals will likely require approval from the U.S. Department of Justice and the Federal Communications Commission (FCC).
Even though the acquisition of DirecTV will bring approximately 20 million subscribers to AT&T's television customer base, it may not be the best move for T stock and its shareholders...
AT&T (NYSE: T) Could Buy DirecTV - Here's What that Would Mean
First, the deal is reactionary. AT&T officials freely admit that they had international plans, but are sidelining them now so they can keep pace with Comcast stateside.
And while the deal with DirecTV will help AT&T keep pace in terms of television subscribers, Comcast's acquisition of Time Warner Cable looks like the better deal...