Tesla Motors Inc. (Nasdaq: TSLA) stock was up slightly in early trading today (Wednesday), reaching $224.22 this morning. That was a gain of 2% from yesterday's close.
Today's initial spike was good news for TSLA stock, as it has posted a loss in the last six trading sessions. Tesla closed June 30 at $240.06, and dropped nearly 9% through yesterday's closing price. Overall, it's down 7% in July.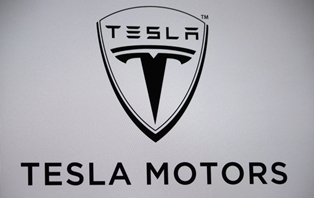 As a momentum stock, any hint of positive or negative news sends TSLA stock up or down accordingly. And that's exactly what has been happening in July as several negative news stories have been published.
First, it was announced that sales in Norway - one of Tesla's top European markets - had slowed considerably. According to analysts at OFV in Oslo, Tesla sold 536 electric vehicles (EVs) during the month of June, which was down from the high of 1,493 it had sold in March. May's numbers were even more lackluster, selling just 373 cars in Norway that month.
That news was enough to send shares down as much as 3% on July 2.
But the news wasn't as bad as it first appeared. While slowing European sales were concerning for investors, they were offset by increased sales from China.
"Chinese media reports indicate that Tesla imported 1,545 Model S units into China in 2Q, with 958 units in June," Barclays analyst Brian Johnson said in a research note. "Assuming some lag time between receipt of import and delivery, Tesla likely delivered [between] 1,000 [and] 1,300 units to the market in 2Q, slightly ahead of our 1,000 unit expectation for Tesla's debut in the Chinese market."
Even though sales in China appear to be on par with the consensus estimates, there was another issue in the Chinese market that helped send shares lower this week.
According to a report from MarketWatch this week, China has set plans to build 10,000 EV charging stations in Beijing. However, the bad news for Tesla is that the new chargers will not be compatible with its vehicles.
"Authorities in Beijing released a plan for promoting electric cars late last month, calling for the construction of 10,000 rapid-charging stations throughout the city by 2017," MarketWatch reported. "But ongoing efforts to revise China's standards for charging technology are plagued with technical disputes, and incompatibilities between those standards and the technology used by Tesla Motors Inc. mean that the charger network won't support the company's electric-car models."
That charger complication is an obstacle Tesla was hoping to avoid last month when Chief Executive Officer Elon Musk opened up all of the company's charging patents, urging other automakers to create one universally used charging system. The development of Tesla chargers in China will bear watching through the rest of 2014.
As Tesla continues to struggle with negative headlines throughout July, here's the best way to play Tesla stock now...