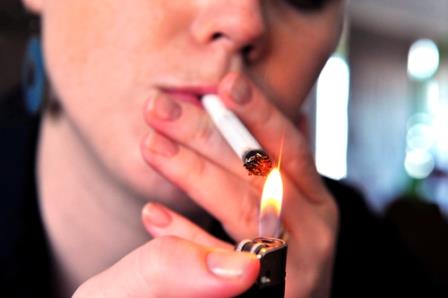 Money Morning Chief Investment Strategist Keith Fitz-Gerald appeared on FOX Business' "Varney & Co."on Monday to weigh in on Reynolds American (NYSE: RAI) stock, as the company got slapped with a jury verdict late Friday.
Reynolds American is the holding company for the second-largest tobacco company in the United States, Winston-Salem, N.C.-based R.J. Reynolds Tobacco.
Late Friday, after a four-day trial and 15 hours of deliberation, a Florida jury returned one of the largest verdicts against a tobacco company ever. It awarded $16 million in compensatory damages and $23 billion in punitive damages to plaintiff Cynthia Robinson. Robinson sued on behalf of her late husband, a long-time smoker who died of lung cancer in 1996.
"The jury wanted to send a statement that tobacco cannot continue to lie to the American people and the American government about the addictiveness of and the deadly chemicals in their cigarettes," said one of the woman's attorneys, Christopher Chestnut.
Reynolds American immediately said it would appeal the verdict.
"We plan to file post-trial motions with the trial court promptly, and are confident that the court will follow the law and not allow this runaway verdict to stand," R.J. Reynolds Chief Executive Officer J. Jefferey Raborn said. "[The verdict was] beyond the realm of reasonableness and fairness, and is completely inconsistent with the evidence presented."
The decision sent shockwaves through share prices in the Big Tobacco industry.
RAI stock closed at $58.65 per share on Friday. It opened Monday at $56.86 per share for a 3.15% loss. In the same period, shares in Lorillard Inc. (NYSE: LO), the country's third-largest cigarette maker, dipped 2.29%. Marlboro-maker Altria Group Inc. (NYSE: MO) took a 1.5% hit, and Lucky Strike-maker British American Tobacco Plc. (NYSEMKT ADR: BTI) fell 1.52%.
"There are real risks for the industry here," Northeastern University law professor Richard Daynard, who chairs the school's Tobacco Products Liability Project, said to The Wall Street Journal. "There's presumably nothing about this case that is so special that it couldn't be replicated in many cases in the future."
There are approximately 2,000 tobacco lawsuits pending in Florida right now, and another 100 in other states in total.
Just in June, the U.S. Supreme Court declined to review Big Tobaccos' appeals of more than $70 million in court judgments that have been awarded to Florida smokers. The companies argued against huge sums awarded against them without proof that they'd sold a defective or dangerous product, or were not transparent about the risks associated with smoking.
"Varney & Co." host Stuart Varney asked Fitz-Gerald whether these legal actions that carry the potential for massive verdicts are a reason to shy away from tobacco stocks.
Here's why Fitz-Gerald is confident that investors in Reynolds American stock – and Big Tobacco – have nothing to worry about (video following)…