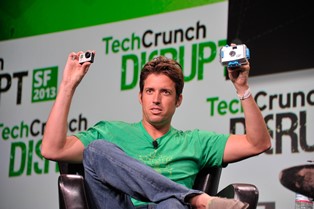 The GoPro stock price was down as much as 13.8% from yesterday's close this morning (Thursday), after news that the company's founders were granted permission to break the lock-up restriction on their shares.
Following an initial public offering, company insiders are contractually forbidden to sell shares for a certain period of time, known as a "lock-up period." The lock-up usually lasts between 90 and 180 days.
However, GoPro Inc. (Nasdaq: GPRO)  founders Nick and Jill Woodman reached an agreement with the IPO's lead underwriter JPMorgan Chase & Co. (NYSE: JPM) on Wednesday allowing them to gift 5.8 million shares of GPRO stock to their charitable foundation, the Nicholas + Jill Woodman Foundation.
GPRO stock began trading on the Nasdaq on June 26 after setting an offer price of $24. In the first four trading sessions, GPRO climbed to a closing price of $48.79 - a gain of 103%. This Tuesday, the stock posted its highest closing price ever at $93.70, a 290% gain from its offer price.
At Wednesday's closing price, the 5.8 million shares the Woodmans gave away were worth approximately $532 million.
The news that the founders of the company were "cashing out" nearly 6 million of their shares sent the stock plummeting. GPRO shares saw increased trading volume on the news and by 2 p.m., roughly 18.3 million shares had exchanged hands. GPRO's average trading volume for a full session is closer to 16 million.
Any further insider selling by the founders following the lock-up period would be a bearish indicator for GPRO stock. When company insiders are high on their own stock's potential, they buy more shares of the holding rather than selling them.
But regardless of insider selling, there are other reasons why the rise of GPRO stock to yesterday's highs may be short lived...
"GoPro's got big problems ahead of it - just like every camera company before it - and that means the company isn't worth what many think it is," Money Morning's Chief Investment Strategist Keith Fitz-Gerald said.
Challenges Facing GPRO Stock