The DECA stock market game: know anything about it? If not, then it's time to learn, especially if you've got teenagers at home or if you happen to be a teenager yourself (even at heart).
The DECA stock market game has been a hot trending topic on social media this week. DECA stands for Distributive Education Clubs of America (but has since been renamed Emerging Leaders and Entrepreneurs) and it's actually been around for over six decades.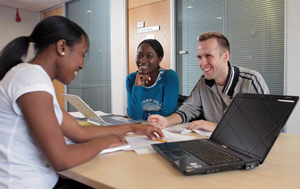 DECA's mission is simple: to prepare both high school and college students - all of whom are viewed by the organization as emerging impresarios and trailblazers-in-waiting - for potential careers in finance, marketing, management, and other significant parts of the business world. Think of DECA as early intervention and opportunity.
DECA offers students an opportunity to establish their educational goals early on. It gives young jobseekers a chance to get in and get ahead in a world of corporate fluctuation, where companies make major adaptations almost daily in order to incorporate the latest technology and innovations.
For example, high-schoolers today are encouraged, if not required, to take courses in computer coding. This is because coding languages have slipped into almost every tech job out there, from website maintenance to software design to blogging.
In all, there are 3,500 high school chapters involved in DECA, totaling 215,000 students led by 5,500 advisors. The program includes a competition phase, where the best performers in their division (area, state, or national) are acknowledged with trophies on stage.
This is where the DECA stock market game comes in...