Money Morning's oversold stock pick of the week is agricultural and construction equipment maker CNH Industrial (NYSE: CNHI).
Sometimes stocks get beaten down unfairly – but they're actually a great value. The share-price dip then gives investors an amazing entry point into a good long-term investment.
But Money Morning Chief Investment Strategist Keith Fitz-Gerald thinks CNHI stock stands to benefit from two "unstoppable trends," technology and demographics.
CNH Industrial: About the Company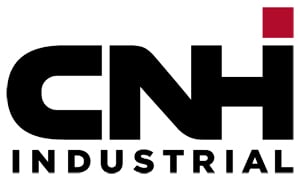 CNH Industrial is a patchwork quilt of mostly European companies that builds agricultural and construction equipment, trucks, buses, commercial vehicles and industrial and marine powertrains. CNH Industrial has its headquarters in London, but is registered in the Netherlands. CNHI stock trades on the Italian stock exchange (Borsa Italiania) in addition to the New York Stock Exchange. This global conglomerate resulted from the 2012 merger between Fiat Industrial S.p.A and CNH Global. CNH Industrial was created through the 1999 merger of New Holland N.V. and Case Corp. The oldest of the 12 brands that now make up CNH Industrial is Case IH, founded in 1831. Other brands include Steyr, Iveco, and FPT Industrial. The company operates 62 plants worldwide and employs over 71,000 workers. CNHI Industrial has a market cap of $10.9 billion.
CNH Industrial Stock: Why It's Oversold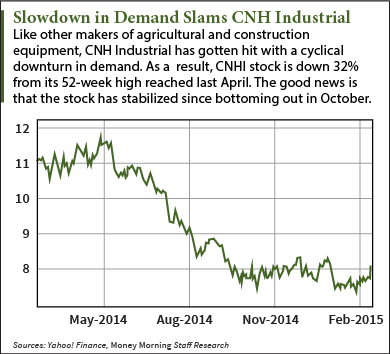 CNH Industrial's biggest business is agricultural equipment, where it is second only to Deere & Co. (NYSE: DE). The ag segment delivers 84% of the company's profits. Any turmoil in this market has an outsized impact on CNH Industrial. And that's just what happened. Prices for corn, wheat, and soybeans went into a slide last year. By September, grain prices were at four-year lows. So struggling farmers cut back on equipment purchases from companies like CNH Industrial. And as the outlook for ag equipment began to sink, so did CNHI stock. Since reaching a high of $11.84 in late April of last year, CNH Industrial stock is off 32% to just over $8 a share. The CNHI stock price has stabilized in recent months, but investors continue to stay away.