The new Apple Watch (Nasdaq: AAPL) won't just be the most sought-after gadget of the year. It's shaping up to be the world's biggest gold price catalyst of 2015.
The high-end version of the Apple Watch, the Edition collection, launched today (Monday) and goes on sale April 24. It will have a case made of 18-karat solid gold and start at $10,000.
And Apple thinks it's going to sell a boatload of them.
According to Wall Street Journal estimates, Apple plans to produce as many as 1 million units of the Edition each month.
If some of the sales and gold content projections are correct, the gold Apple Watch could soon gobble up nearly a third of the world's gold production.
That much new demand would be the biggest gold price catalyst we've seen in years.
Apple Watch Would Rank Among Biggest Gold Price Catalysts
Let's put this in context.
The largest buyers of gold in the world are China and India. In 2014, India consumed a total 842 tonnes of gold. China was close behind at 813 tonnes.
Yet Apple may soon rank in 3rd place, potentially consuming as much as 746 tonnes a year for its gold Watch.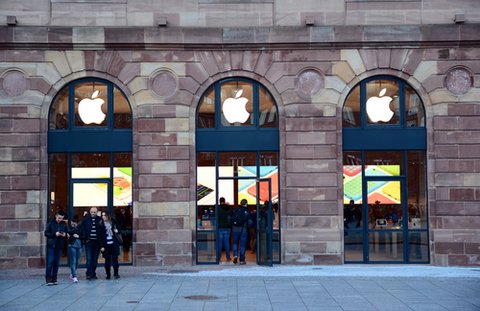 While that number borders on the shocking, it isn't inconceivable.
The Wall Street Journal estimate equates to 12 million units annually, supported by strong demand from China in particular.
Josh Centers of TidBits calculated that each Apple Watch will contain two troy ounces of gold.  Annual sales of 12 million units, times two ounces, equates to 24 million ounces - or about 746 tonnes.
That takes into account that the Apple Watch will be 18K gold, which by definition means it will be 75% pure. (Pure 24K gold is too soft for a watch. Apple is thought to be mixing in low-density ceramic particles rather than other metals as other manufacturers do.)
But in a more modest scenario, the Apple Watch figures to be a major gold price catalyst....
Join the conversation. Click here to jump to comments…
About the Author
Peter Krauth is the Resource Specialist for Money Map Press and has contributed some of the most popular and highly regarded investing articles on Money Morning. Peter is headquartered in resource-rich Canada, but he travels around the world to dig up the very best profit opportunity, whether it's in gold, silver, oil, coal, or even potash.