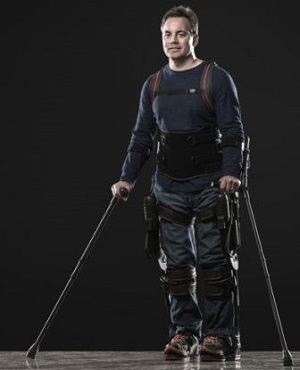 Ekso Bionics Holdings Inc. (OTCbb: EKSO) stock is one of the best long-term profit plays on the market today. In fact, our expert says EKSO stock could climb 1,648% from today's opening price within the next five years.
Ekso Bionics operates in one of the most dynamic tech fields today: human augmentation.
Money Morning's Chief Investment Strategist Keith Fitz-Gerald has been following the sector for his Total Wealth readers. And EKSO stock is his favorite play in the space.
That's because Ekso will be one of the biggest players in the market. Fitz-Gerald expects it will have a 25% market share by 2020.
He visited the small Richmond, Calif., company in 2014, and the technology he saw was a total game-changer.
"My trip to this tiny company was quite simply the most inspirational visit I've ever made to any company... in any industry... anywhere in the world," he said.
The Inspirational Story of Ekso (NYSE: EKSO) Stock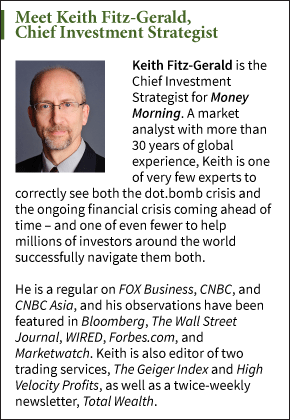 Ekso Bionics develops robotic exoskeletons. They're suits that allow people with severe mobility issues, stroke victims, and those with spinal trauma to walk again.
Ekso's products are unique to its industry. Normally, these suits require hours of learning and fitting. But Ekso's products are much easier to use. In fact, Fitz-Gerald said, the demonstrator took less than five minutes to get acclimated. The suits also adapt to different wearers with just the push of a button.
"Almost casually, [the demonstrator] moved from his wheelchair to an exoskeleton splayed across a chair next to us and buckled in." Fitz-Gerald explained. "Less than five minutes later, he stood up at the push of a button - and we went for a walk together to see the rest of the factory."
And the company's applications stretch far beyond the medical field...