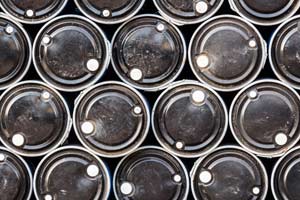 WTI futures tanked last week, with the oil benchmark hovering around $45.50 for April delivery on Friday. But Kent Moors has identified important profit opportunities amidst the carnage - and will share them with you.
Kent has now filed three field reports in his flagship Oil and Energy Investors service on important developments at Windsor Castle, where the energy industry's biggest bigwigs met last week.
On March 3, Kent greeted us from across the pond, where he was attending the Annual Energy Consultation of the Windsor Energy Group (WEG). The highly exclusive series of private meetings are held outside London at Windsor Castle and feature what Kent calls "some of the most gifted and powerful energy minds in the world."
WEG was founded under a royal charter from Queen Elizabeth II, and the annual gathering is now in its seventh year. The royals are in residence at Windsor during the meeting.
Those gathered include major energy notables from six continents plus policymakers, sector leaders and ambaoioilssadors. Chatham House rules are in place governing that conclusions and themes can be made public, as long as opinions aren't attributed to specific individuals.
The group looks at energy market trends for the upcoming 12 months. "What I learn here will be invaluable," Kent told his OEI readers in his first dispatch. "More energy-related deals are funded in London than anywhere else in the world."
In his first two missives, Kent addressed three of the most salient opportunities in the current energy market: infrastructure, consolidation and debt. Here's a quick overview.
Infrastructure
Physical assets must be replaced over time to stay operative. And billions of people remain without access to electricity, heat or transport fuel. Experts estimate that there will be $2 to $5 trillion in infrastructure investment needed between now and 2035. The lower figure only accounts for keeping pace with expected demands in places with existing access. The higher number incorporates the need to add connections to those who are currently off the grid. This will create significant profit opportunities.
Where will the money come from? The private sector, sovereign wealth funds (especially in oil producing countries), and a host of other players. Kent shows how funding these infrastructure investments could be lucrative.
Consolidation

The slide in oil prices has spurred industry consolidation. While prices appear to be stabilizing, the current low absolute price of oil is driving M&A. Large companies will purchase smaller ones to book their reserves; alternately, those seeking to exit the space will engineer spinoffs.
To learn about Kent's third prong, debt, click here to receive his free twice-weekly Oil and Energy Investor.