I'm fresh off the plane from the South by Southwest Interactive festival in Austin, Texas, where hundreds of the market's most innovative tech products are displayed for the more than 65,000 exhibition hall visitors.
SXSW Interactive is one of the largest festivals of its kind in the world. In addition to the exhibit hall displays, more than 32,700 attend 1,100 conference sessions on technology, digital media, Web audience development, and the future of publishing.
Exiii demonstrators show off their robotic arm technology at SXSW Interactive.
One of the most exciting parts of SXSW is how the brightest developers and inventors come together to demonstrate new products for consumers and potential investors.
Just as promised, many of the products and ideas being demonstrated were unlike anything I had ever seen...
The 7 Best Things from SXSW Interactive 2015
Integrating Robotics with Prosthesis: One of the most impressive products demonstrated was a fully functioning robotic arm. And the best part about the Japanese company Exiii's demonstration was that their first customer was there showing it off.
Sensors attached to the wearer detect the signal the muscles are making. From there, a signal is sent to the person's smartphone wirelessly. The smartphone then controls the robotic limb.
The hand is as functional as a human hand. You can move your fingers and pick up items of all shapes and sizes.
Mr. Morikawa demonstrated different hand signals with his "Handiii" for a group of us watching. Morikawa lost much of his arm in a factory accident two years ago. According to the company it only took him about 10 minutes to get adjusted to the device when first using it.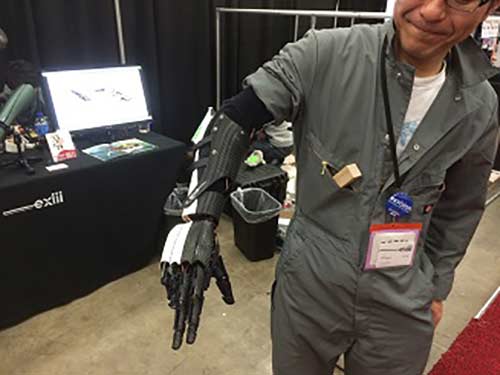 Wearable Headsets: Headsets were a popular trend this year, but the coolest I saw was from FOVE Inc. Theirs follows the wearer's eye movements - and it's the first of its kind in the world. San-Francisco-based FOVE is a Microsoft Ventures Accelerator company, and is exploring how they can integrate their technology with the Xbox.
The FOVE headset immerses users in a realistic 3D world. By moving your eyes to different places on the screen, users can play the piano, type a message, or move their characters in a game.
"We can generally make VR how it should be, positioning things like depth of field," Chief Technology Officer Lochlainn Wilson told the International Business Times. "So what you're looking at is in crisp focus, but what you're not looking at gets nicely blurred."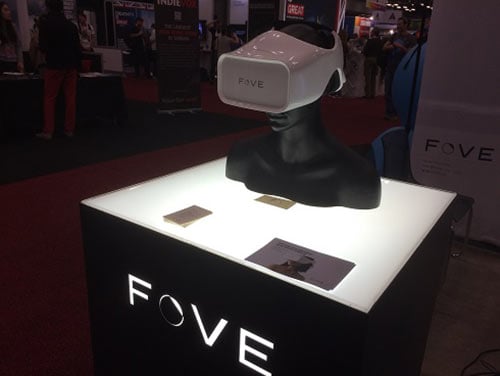 Wearable Smart Rings: One of the biggest crowd-pleasing pieces of wearable tech innovation was this Ring Zero "smart" ring from Logbar.
Users make a gesture with the ring on their hand, which is saved into the smartphone app. Say you want to turn your lights on and off with the ring, and program a circular motion to correspond with the lights. By making a circle with your hand, the lights will go on and off accordingly.
The demonstrator also turned on his stereo, adjusted the volume, and took a photo all by waving his hand.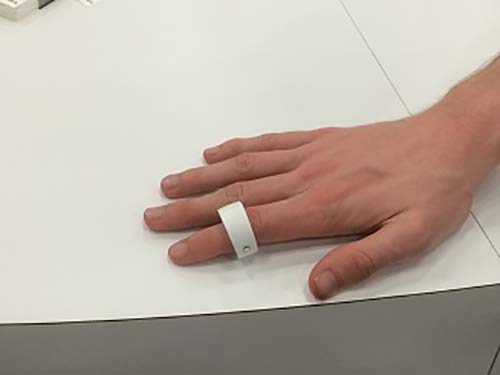 The WonderWoof: Not feeling connected enough to your dog? Then the WonderWoof is for you.
A small smart bowtie attaches to the dog's collar and tracks its location, sleeping patterns, and activity levels. It also allows you to set calendar events for your dog like veterinary appointments which will be relayed to you.
If your dog has a strong social footprint, you can connect to your dog's social media accounts.
Smart Toothbrushes: Tracking devices have entered the bathroom - is there anything that can't be turned into a "smart" device?
This smart toothbrush attaches to your toothbrush and tracks every brush the user takes. The information is then sent to an app. The product is designed mainly for parents who want to track how well their children are brushing. And because it's an attachment, users can continue using their toothbrush brand of choice.
It's also a much more affordable option at $35 than other smart toothbrushes on the market - some retail near $500.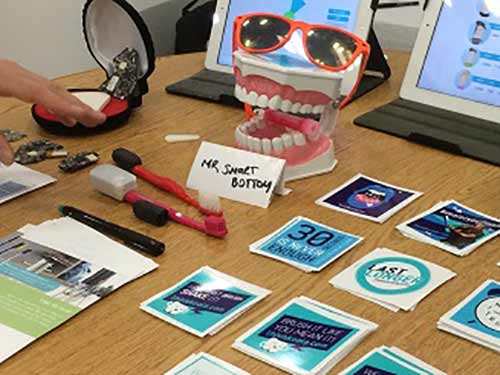 Bringing Tech to the Farm: Integrating tech into farming was another theme this year, like with this product from SenSprout. It helps farmers and gardeners determine how effectively they are watering their plants.
Sensors are printed onto paper using 20-nanometre-long silver particles, which are available commercially. Standard ink jet printers can handle the job.
An antenna is also printed onto the paper. The antenna uses radio waves in the air and local broadcast towers to send information back to a smartphone app. From there, users can determine how much water their plants are receiving and adjust their watering systems accordingly.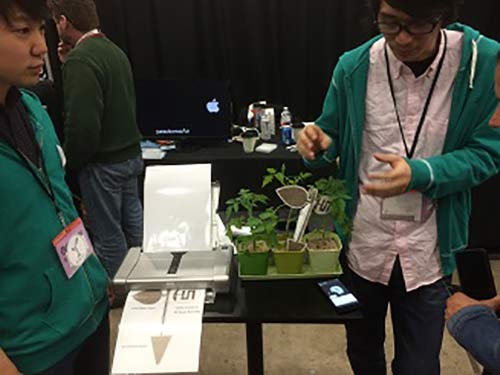 Google Fiber: No more connectivity issues for some lucky Austin residents...
Google Inc.'s (Nasdaq: GOOG) Internet service "Google Fiber" is live in three cities, Austin being one of them.
At the Google Fiber Space at 201 Colorado St., the company showcased the speed of its Internet service. Google claims that Fiber operates as much as 100 times faster than other ISP services. The Google "Wall of Streaming" demonstrated the Fiber's capability with steams from around the world, and looked cool in the process.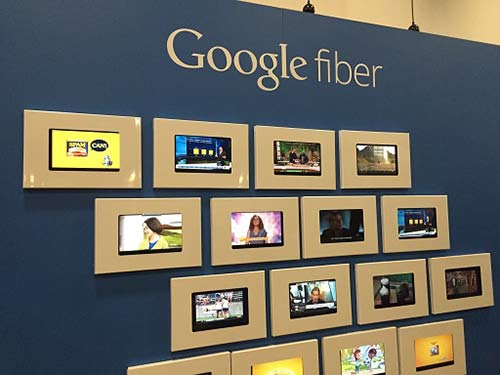 Today presents the best tech wealth-creation opportunity in history. Get a piece of it with these seven profit plays - all for free in The Million-Dollar Tech Portfolio...