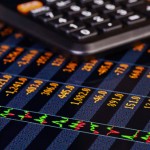 The arrest of alleged flash-crash architect Navinder Singh Sarao could reshape the debate over high-frequency trading. The British futures trader reported to be largely responsible for the 2010 flash crash is fighting extradition to the U.S., where he faces a potential 380 year sentence for market manipulation and fraud, according to Bloomberg.
Sarao allegedly placed the trades in question from his childhood bedroom in his parent's inauspicious house under the Heathrow Airport flight plan. The U.S. Commodity Futures Trading Commission took the unusual step of accusing the day trading financial mastermind of using layering algorithms and "spoofing" the markets with phony sell orders to manipulate prices in his favor. He is said to have made $900,000 in a single day trading S&P futures, which he turned into $39 million in the subsequent four years - a headline grabbing number, but nonetheless, a drop in the bucket compared with what banks earned each day prior to the financial crisis.
Sign up for SMS so you never miss special events, exclusive offers, and weekly bonus trades.
His arrest, and the heavily punitive charges against him are a "very significant" development for futures trading and for the markets overall, according to Keith Fitz-Gerald, Chief Investment Strategist, Money Morning, because, "this potentially reshapes the entire debate over high frequency trading."
Keith believes this could pave the way for many more cases, as the practice of spoofing and algorithmic manipulation is far broader than many believe. "Traders are fundamentally trying to gain an advantage in the differences of opinion between buyers and sellers. Spoofing is a way to manipulate that difference of opinion and it can give high frequency traders an edge."
For investors without this unfair high-tech advantage, Keith feels this is potentially great news. "The fact that the CFTC is now aggressively pursuing this is a good sign. Investors should follow this story closely to see who, if anyone, goes down next. If regulators do begin seriously reining in this practice, we will see lower volatility and much better pricing discovery...that will be a welcome change for investors who are doing what they should be - focusing on strong companies and fundamentals."