There are six new IPOs this week on the June IPO calendar. They're expected to raise a combined $502 million.
Leading the upcoming IPOs this week is Wingstop Inc. (Nasdaq: WING)…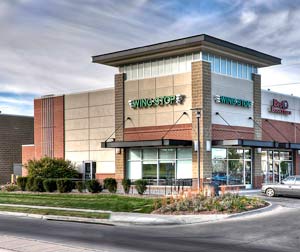 Wingstop is a fast-casual restaurant chain with 745 locations across 38 states. The Dallas-based company is best known for its fried chicken wings. It joins the group of hot restaurant IPOs in 2015, including Shake Shack Inc. (NYSE: SHAK) and Bojangles' Inc. (Nasdaq: BOJA). SHAK and BOJA are up 68.4% and 6.9% since their respective debuts.
Founded in 1994, Wingstop posted $70 million in sales between March 2014 and March 2015. Its store count grew 19% to 745 locations in 2014. The company plans to raise $75 million by selling 5.8 million shares at a $12 to $14 price range. It's valued at $385 million and will begin trading on Friday, June 12.
Here are five more new IPOs this week on the upcoming IPO calendar…
New IPOs This Week
Axovant Sciences Ltd. (NYSE: AXON) is a clinical-stage biotech firm developing a therapy for the treatment of dementia. Its lead drug candidate, RVT-101, will begin a phase 3 study in mild-to-moderate Alzheimer's patients in Q4. The Alzheimer's therapy market is crowded, with close competitors Lundbeck and Pfizer Inc. (NYSE: PFE). Fund managers Visium and RA Capital plan to invest $150 million, or 60%, of the IPO. That's an important indicator of Axovant's market potential. The company is set for a $251 million deal by offering 17.9 million shares at a price range of $13 to $15. Axovant will hit the market on Thursday, June 11. At a $1.13 billion valuation, it will be the fifth biotech of 2015 with a valuation exceeding $1 billion.
Money Morning Members: Continue reading for four more new IPOs this week. For those new to Money Morning, sign up to keep reading – it's completely free…