Fitbit Inc. (NYSE: FIT) stock hits the market tomorrow, June 18, and it is already one of the most anticipated tech IPOs of 2015 so far.
With all the hype surrounding the deal, people are wondering, "Should I buy Fitbit stock?"
Here's a closer look at the Fitbit IPO and Fitbit stock…
Everything You Need to Know About the Fitbit IPO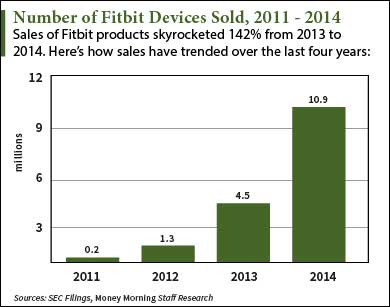 Fitbit originally set a price range of $14 to $16 a share for its IPO. At the midpoint of the range, the Fitbit IPO would have raised $448 million by selling 29.85 million shares.
But the company increased its range and deal size yesterday (Tuesday). The price range is now $17 to $19 and the IPO will raise $621 million. That's about 39% more than the original amount.
Following the IPO, Fitbit will command a valuation of roughly $3.7 billion. That ties it with Black Knight Financial Services Inc. (NYSE: