The Ford stock price jumped 2.6% to $15 Tuesday morning after the automaker posted its highest ever quarterly profit in North America.
Ford Motor Co. (NYSE: F) earned $0.47 per share, or $1.9 billion, in Q2. That was comfortably better than earnings per share (EPS) consensus estimates of $0.37. It was also handily better than EPS of $0.32 on revenue of $1.3 billion last year.
Ford's 44% year-over-year (YOY) Q2 profit gain marked the automaker's best overall quarterly performance in 15 years.
North America was a bright spot last quarter. Ford booked a record $2.6 billion in pre-tax operating income from the region. That was up $2.4 billion YOY.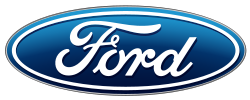 Demand has been strong for Ford's F-Series trucks.
Ford has said dealers won't be fully stocked with F-Series trucks, which account for 90% of its global profits, until September.
Demand has been particularly strong for the new, all-aluminum F-150 trucks since they debuted late last year. But the brand experienced some production issues early on. Since then, Ford has ramped up production and is better positioned to meet demand.
"Ford is all about the second half of this year," David Whiston, an analyst for Morningstar Inc. who rates Ford the equivalent of "Buy," told Bloomberg. "The F-150 will be at full availability then, and the new Edge and Explorer SUVs are coming out at a time when gas is still pretty cheap."
The auto industry is expected to sell about 17 million new cars and trucks this year. That would mark the industry's best year in more than a decade. Ford is poised to benefit from the solid pent-up demand for new vehicles.
A fantastic quarter and upbeat guidance are just two reasons to be bullish on Ford's stock price. Its attractive 4.1% dividend yield is another.
But there's another reason we're bullish on the Ford stock price in 2015. The company is now tapping into a brand-new market. One that's targeted at millennials and is a billion-dollar industry…