Many investors continue to fall victim to pump-and-dump penny stocks – but this strategy will help any investor avoid this common penny stock trap.
Pump-and-dump penny stock scams are typically created by professional marketers working in cahoots with micro-cap companies and/or dishonest brokers. The aim always the same: to make money off unsuspecting investors' honest trades.
Here's how the pump-and-dump penny stock scheme works…
How Pump-and-Dump Penny Stocks Work
It's common to see messages posted on the Internet urging readers to buy a stock quickly.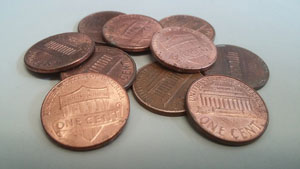 Telemarketers often robocall – automatically and repeatedly call investors with a computerized message – to deliver their pitch. These promoters frequently claim to have "inside" information about an impending development, or they claim to use an "infallible" combination of economic and stock market data to select winning stocks poised to soar.
The truth is, these individuals are likely company insiders or paid promoters who want to create heavy buying interest and pump up the share price of a stock they own. Then they'll sell their shares for a hefty profit. Once these cons sell (dump) their shares and stop touting the stock, the price falls. And investors lose money.
Pump-and-dump investors can also short a stock and then create a marketing campaign urging investors to sell the security before it crashes. This way, they are profiting from the stock's fall.
Now there's a new way that pump-and-dump scammers are operating…
The Latest Variation of the "Pump-and-Dump" Scheme
A number of people are finding they've received a "misdialed" call from a stranger who leaves a "hot" investment tip for a friend. The message is designed to sound as if the speaker didn't realize that he/she was leaving the hot tip on the wrong answering machine.
A message like this is not a wrong number. Instead, it's from someone paid to leave these messages on scores of answering machines.
In addition to these dishonest tactics, be aware that when a new product or service is grabbing headlines, professional con artists will try a pump-and-dump scheme.
But you can avoid a pump-and-dump penny stock scam with this one simple strategy…