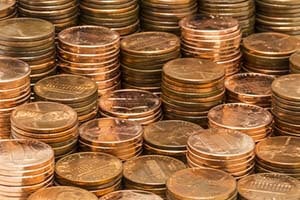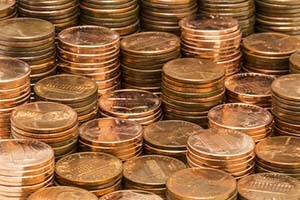 While the broad U.S. markets fell into correction territory at the end of August, the five stocks on our "penny stocks to watch" list all surged.
The Dow and S&P 500 sank 2.5% over the first four days of September amid worries over a slowdown in China. However, these penny stocks to watch shrugged off those concerns and traded significantly higher.
At Money Morning, we focus on penny stocks (defined as stocks trading under $5) listed on major exchanges that have real products or services. They aren't penny stock scams and they don't trade for fractions of pennies. However, they still provide the potential for triple-digit gains in a short period of time.
Here's a look at the top five penny stocks to watch now...
The Top 5 Penny Stocks to Watch Now
Penny Stocks to Watch No. 1: Torchlight Energy Resources Inc. (Nasdaq: TRCH) finished Tuesday with a 17.8% gain and rose another 0.53% Wednesday morning to $2.06. Based in Plano, Texas, Torchlight is engaged in the acquisition, exploration, and development of oil and natural gas properties in the United States. The company announced Wednesday it has entered into a letter of intent for a farm-in agreement on one of its Texas properties. Under the farm-in, Torchlight's new partner will be required to spend $50 million over the next couple of years to earn a 50% working interest in the project. At $2.06, shares are up 131.3% year to date.
Penny Stocks to Watch No. 2: Capnia Inc. (Nasdaq: CAPN) shares rose 31.7% Tuesday morning after the medical diagnostics company purchased nearly all assets from privately held NeoForce Group. Through the deal, Capnia will make a $1 million upfront payment. Thereafter, Capnia will pay NeoForce a low-digit royalty on sales of NeoForce products for a three-year period. According to company officials, the acquisition will strengthen CAPN's position in the neonatology field. Capnia is based in Redwood, Calif., and was founded in 1999. At $2.40, shares are up 69.6% in 2015.
Penny Stocks to Watch No. 3: Cergaon Networks Ltd. (Nasdaq: CRNT) is an Israel-based company providing wireless backhaul solutions. Those enable cellular operators and other wireless service providers to deliver voice and data services worldwide. Shares rose some 15% Wednesday morning to $1.57 on news that three large North American mobile operators, all existing Ceragon customers, are deploying its IP-20 platform for their separate 4G network expansion and modernization projects. Shares are up 54% year to date.
Penny Stocks to Watch No. 4: PDI Inc. (Nasdaq: PDII) is based in Parsippany, N.J. The company provides outsourced commercial services to pharmaceutical, biotechnology, diagnostics, and healthcare companies in the United States. PDII shares started moving higher on Aug. 13 after the company announced that Blue Cross Blue Shield plans will cover both its ThyGenX Thyroid Oncogene Panel and ThyraMIR Thyroid miRNA Classifier products. Blue Cross is the first large commercial plan to cover ThyraMIR, which was launched earlier this year. Shares headed higher again on Aug. 14 after PDII reported better than expected Q2 earnings and revenue. Shares rose 21.3% to $2.40 Wednesday morning putting year-to-date gains at 34.1%.
Penny Stocks to Watch No. 5: Navidea Biopharmaceuticals Inc. (NYSEMKT: NAVB) is an Ohio-based precision medicine company focused on the development and commercialization of precision diagnostics, therapeutics, and radiopharmaceutical agents. Its products are used as an aid in the diagnosis of patients with signs or symptoms of Alzheimer's disease and mild cognitive impairment. On Sept. 3, the company announced it received an initial notice of a Fast Track Small Business Innovation Research (SBIR) grant for up to $1.8 million. At $2.24, shares are up 18.52% year to date.
Stay informed on what's going on in the markets by following us on Twitter @moneymorning.
Protect Yourself from a Total Market Collapse: According to CIA Asymmetric Threat Advisor Jim Rickards, there are five "flashpoints" that signal the death of the U.S. dollar and a complete economic collapse in the United States. Here's how you can protect yourself, and your money, before it's too late...