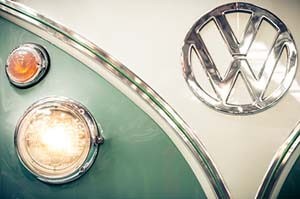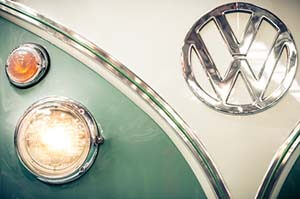 The Volkswagen stock price plunged roughly 20% today (Monday) after company officials admitted the company had cheated on some U.S. emission tests. Amid investigations, VW halted American sales of popular new and used 4-cylinder diesel-powered vehicles.
At one point Monday, Volkswagen AG (ETR: VOW) tumbled more than 23% to 129.40 euros in overseas trading. Volkswagen AG (OTCMKTS ADR: VLKAY) shares, meanwhile, sank 18.3% to $29.60 shortly after the opening bell.
But VW's troubles didn't just emerge this morning. There were actually warning signs last week.
After Friday's closing bell, the Environmental Protection Agency (EPA) and California state regulators accused Volkswagen of installing a "defeat device" on its vehicles to dodge emissions requirements.
The German automaker's diesel cars, according to regulators, are spewing nitrogen oxide at up to 40 times the acceptable level. Nitrogen oxide can aggravate respiratory conditions such as asthma, bronchitis, and lung disorders.
Volkswagen was the world's largest vehicle manufacturer through the first six months of 2015. Part of that success was tied to the perceived fact that its clean-diesel engines produce low emissions.
"I personally am deeply sorry that we have broken the trust of our customers and the public," Volkswagen CEO Martin Winterkorn said in a statement Sunday. "We will cooperate fully with the responsible agencies, with transparency and urgency, to clearly, openly, and completely establish all of the facts of this case."
Winterkorn ordered an external investigation and vowed to regain the public's trust again.
But that won't be easy. The German automaker is looking at long and bumpy road. And Winterkorn's fate is uncertain.
In the meantime, the Volkswagen stock price is getting crushed...