The Valeant Pharmaceuticals Intl. Inc. (NYSE: VRX) stock price dropped another 9% to $106.03 Monday morning. The drop happened as "pharma's Enron" tried to calm investors with an analyst conference that defended the firm's business and dealings.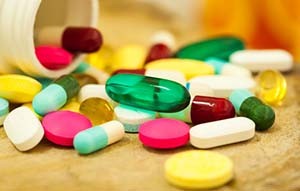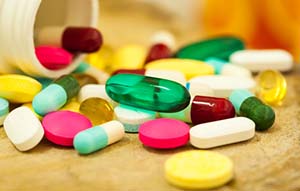 The Valeant stock price is now down more than 56% since early August.
Ahead of the call, Valeant issued a news release saying its accounting policies are appropriate and legal. Valeant also said it's forming an ad hoc committee to look into allegations that surfaced last week attacking its business relationships.
Those relationships surfaced last Wednesday in a scathing report from Citron Research.
Citron's report alleged Valeant engaged in a series of sham transactions to inflate its drug sales. It was titled, "Could this be the Pharmaceutical Enron?"
Citron, a well-known short seller, alleged Valeant used phony invoices to fuel revenue via its relationship with Philidor RX. Philidor is a specialty pharmacy that appears to have Valeant as its sole customer.
The New York Times reported Valeant uses Philidor to skirt insurance reimbursement rules. Valeant fervently denied the allegations. However, Valeant acknowledged it has an option to buy Philidor. That was a new disclosure that made investors even more anxious.
Valeant CEO Michael Pearson's comments today didn't do much to assuage investors' concerns. Pearson said Valeant has the option to purchase Philidor for $0 after spending $100 million for the right. He noted that arrangement is probably unusual, but added, "I think it is legal."
Without question, legal woes are mounting for Valeant, and the VRX stock price will continue to suffer...