The VW stock price climbed 3.7% in Europe today (Wednesday) despite dismal Q3 earnings and its first quarterly loss in 15 years.
Volkswagen AG (OTCMKTS: VLKAY) reported a 1.67 billion euro ($1.83 billion) loss in Q3. The loss came amid a 6.7 billion euro ($7.4 billion) charge VW will take to cover costs stemming from its recent emission scandal.
The German automaker also issued a full-year profit warning. Company officials said they expect 2015 operating profits to be down sharply year over year.
So why did the VW stock price climb today?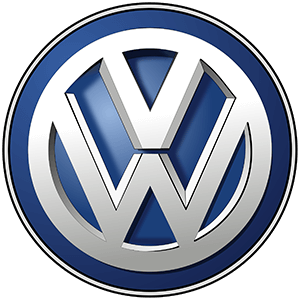 The VW stock price jumped because the charges were already announced and the loss was expected. VW's results also beat analysts' forecasts for a loss of 2.11 billion euros, according to FactSet. And while VW warned its operating profit would be "down significantly" in response to the scandal, it stayed with its prediction that unit sales would be on a level with the record 10.14 million hit in 2014.
That's a bold prediction given the scandal that has rocked the auto industry and shattered car buyers worldwide.
The Massive Impact of the VW Scandal
VW recently issued a massive global recall of cars fitted with illegal software to dupe emission regulators.
The U.S. Environmental Protection Agency says VW installed software on 482,000 cars from model years 2009-2015 that disabled diesel engine emission controls when the vehicles were not being tested. Some 11 million cars worldwide have the deceptive software. Officials across Europe are conducting their own investigations.
CEO Matthias Muller maintains the company will do "everything in our power to win back the trust we have lost."
Mueller said Wednesday that VW will now focus more on profitability than sales volumes. His predecessor, Martin Winterkorn, aimed to become the world's biggest carmaker by sales volumes. Critics said this may have been the impetus for the scandal.
While the VW stock price is higher today, the automotive stock is still facing major challenges moving forward. In fact, Money Morning Chief Investment Strategist Keith Fitz-Gerald says this scandal could be an "extinction level" event...