The Valeant Pharmaceuticals International Inc. (NYSE: VRX) stock price soared 15% to $29.91 today after the company said no additional restatements are necessary after an internal audit.
While this may seem like a major resolution for the company, Valeant and the VRX stock price are not out of the woods yet. But before we get to that, here's the full story behind today's Valeant stock price jump…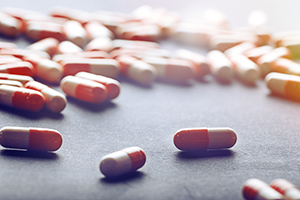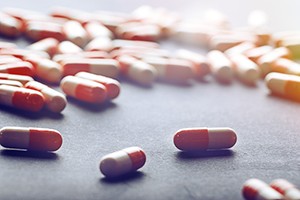 Valeant announced Tuesday an ad hoc committee completed its review of the company's relationship with specialty pharmacy Philidor Rx and related accounting matters. The committee did not identify any items that would require additional restatements.
Valeant will now dissolve the ad hoc committee and pass oversight to the 12 independent directors on its board, including members of its audit and risk committee. According to the company, the committee held over 70 interviews and reviewed over one million documents over the course of five months.
Valeant said it continues to work diligently and is on schedule to file its 10-K on or before April 29, 2016.
The news sent the VRX stock price soaring 15% after the opening bell. By 11:00 a.m., the stock was still trading 10% higher.
Valeant is in the process of restating the affected financial statements. The restated financial statements will be included in the company's 10-K for the year ended Dec. 31, 2015.
Valeant technically fell into default on March 15 when it failed to file its 10-K. Debtholders are closely monitoring the April 29 deadline.
In attempts to appease anxious creditors, Valeant is offering them a fee and an increase in the interest rate on the debt in exchange for waiving the default and an amendment to its credit agreement.
The deadline for creditors to accept or decline the new term for Valeant's $11 billion of secured loans is Wednesday. Valeant needs at least half of the investors holding the secured loans to agree to the new package for the amendment to move forward.
Getting half will be difficult with some creditors resisting the new terms.
According to Bloomberg, those pushing back want a higher interest rate and a better fee. They also want to enforce some restrictions on the terms the company is offering.
Today's news was obviously a relief to shareholders who sent the VRX stock price soaring. And while some are buying into Valeant stock today, we are still very bearish on the company. Here's why…
Why We're Still Bearish on the VRX Stock Price in 2016
The VRX stock price plunge began last fall amid a federal investigation into its drug-pricing practices and a scathing report from short-seller Citron Research over its relationship with specialty pharmacy Philidor Rx.
Citron went as far as to liken Valeant to Enron. Following all the damaging press, pharmacy benefits managers CVS Health, Express Scripts, and UnitedHealth OptumRx announced they would stop working with Philidor and Valeant.
Before the Valeant stock drop, VRX was one of the stock market's best performers in 2015. At its high of $263.81 in August, shares were up more than 83% on the year and 300% over the last five years.
Valeant grew rapidly as a serial acquirer of smaller companies. With each acquisition, Valeant cut research costs. It also domiciled in Canada for a lower tax rate.
Money Morning Global Credit Strategist Michael Lewitt saw the VRX stock price drop coming. Back on Oct. 4, Lewitt described Valeant as a "deeply troubled company" and warned that the company's troubles were just beginning.
Lewitt said the company is "emblematic of just about everything that's corrupt and toxic in today's market."
He cited Valeant's practice of bankrolling acquisitions with junk-bond financing, firing most of its employees, and hiking the prices of the drugs it had just purchased the rights to.
"Valeant's predatory business model places it at a disadvantage with investors because it depends on inflicting harm on people to make money," Lewitt said. "The bottom line is that Valeant is getting what it deserves. This predatory business model has enriched management and a bunch of hedge funds but has left everyone else with whom the company has come into contact severely damaged."
Money Morning Defense & Tech Specialist Michael A. Robinson says Valeant has become an "industry pariah." Investigations into sales and distributions "call the company's core operations into question, along with the steadiness and integrity of its leadership."
At last check, Valeant shares were changing hands at $28.02. That means the VRX stock price is still down a punishing 72.32% year to date.
Today's jump for the VRX stock price is just a short-term movement. We still recommend avoiding Valeant shares for the foreseeable future.
Stay informed on what's going on in the markets by following us on Twitter @moneymorning or liking us on Facebook.
The 5 Most Important 2016 IPOs to Watch: There was a shocking absence of IPO activity in 2015. But we'd like to see these five companies go public in 2016. If they do, they'll be the most exciting and promising deals of the year…
Related Articles: