For a long time, I've been cautioning investors that destructive insanity like negative-interest-rate policies (NIRP) would have dire unintended consequences.
Sure enough, by now more than 20 countries around the world have imposed NIRP in some form or another, and it's clear those warnings were right on the money.
Such policies haven't worked to stimulate growth, and in many cases have spurred the exact opposite reaction. But central planners and central bankers are still moving full-steam ahead with NIRP – like in Japan, which I'll talk about shortly.
Even as the system is breaking down, the International Monetary Fund insists negative rates "help deliver additional monetary stimulus and easier financial conditions."
Don't buy it; nothing could be further from the truth. The truth is these bankers are engaged in wholesale capital destruction.
So I'm going to show you a thoroughly modern way to buy and use the one asset they'll never be able to touch.
Japan Willingly Stepped Over the Edge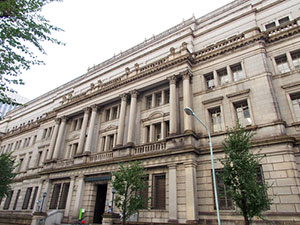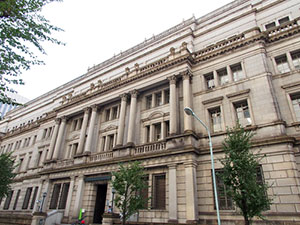 As I mentioned, Japan is the most recent nation to hop on this doomed bandwagon. In some ways it's the most extreme example yet, with people clamoring for cash and ways to store it, rather than leaving it in the bank, where the policy costs depositors big.
Japan had the luxury of witnessing Europe's failed NIRP experience… but that didn't stop Haruhiko Kuroda's Bank of Japan from trying its own hand at it.
In fact, it was just a couple of months ago, on Jan. 29, 2016, that Japan announced its version of NIRP. The goal of course was to encourage savers to spend – and to weaken the yen, thereby making exports cheaper.
Instead, the yen almost immediately soared. On Jan. 29, when the policy shift was announced, it took ¥119 yen to buy one U.S. dollar. More recently, the exchange has strengthened to where it takes ¥109. That's an astounding 8.4% gain in just 10 weeks, a massive shift for a major currency… and in the wrong direction for the Bank of Japan.
The stronger yen makes Japanese products more costly, in turn hurting the country's critical export sector.
That would be bad enough for a big exporter like Japan, but of course these aren't the only problems NIRP is exerting on the Japanese people.
The latest woe, coming as no surprise, is the printing of more physical paper money.
The Japanese Are Running Out of Mattresses to Stuff
Japan's Finance Ministry now says it wants to print as much as 1.23 billion ¥10,000 bills in fiscal 2016, a full 180 million bills more than last year. That carries a total value of $103 billion.
Here's why…
The
Japan Times
reported that "Some financial market sources believe it is because more people are keeping their money at home rather than in banks, because interest rates on deposits have fallen to almost zero after the Bank of Japan introduced a negative interest rate in February."
Hideo Kumano, chief economist at the Dai-ichi Life Research Institute, told the Japan Times that the estimated total cash people are stashing at home has risen to ¥40 trillion, up by 14% over the previous year.
And that means Japanese hardware stores are facing their very own shortage, and it's truly bizarre.
In this case, it's personal home safes that are near impossible to keep in stock. According to The Wall Street Journal, hardware chain store Shimachu has seen sales of safes double over the same period last year. One Shimachu saleswoman said some elderly people are even resorting to mattresses as a storage option.
So I ask you: Does this sound like the smoothly functioning financial system of the world's second-largest developed economy?
…I didn't think so.
A Cashless, Leveraged Economy Is the Endgame
Ever since NIRP's proven to be a total failure at kick-starting economic growth, there have been ever louder noises about doing away with physical cash.
Notwithstanding Japan's urge to print more ¥10,000 bills, I expect that will end up being a temporary stop-gap measure.
Nevertheless, it's a worldwide craze right now…
The European Central Bank's executive board member Benoît Coeuré told French daily Le Parisien, "We are actively considering the question and will take a decision shortly… The competent authorities increasingly suspect that (€500 banknotes) are being used for illegal purposes, an argument that we can no longer ignore given the importance of the fight against money laundering and terrorist financing."
Even Larry Summers has put in his two cents on the $100 dollar bill, saying research shows corruption is "facilitated" by larger denominations of paper currency.
The ultimate goal, if you have any doubt, is to eventually do away with physical cash altogether. That way, negative rates will act as an unavoidable tax for everyone with a bank account. All it takes is an automatic monthly debit on your balance to apply negative interest rates.
But now, as it turns out, there is an alternative.
It's a hybrid of the latest encryption technology coupled with the most ancient, enduring form of money civilization has ever known: Gold.
This Company Is a Great Idea… and an Even Better Investment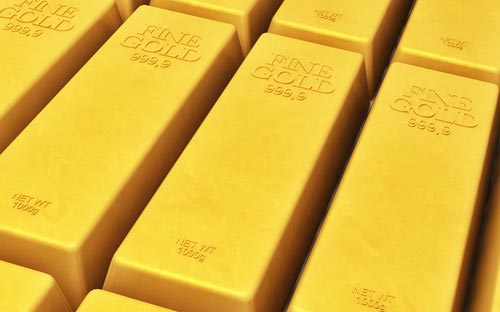 BitGold is a digital payments company allowing account holders to securely acquire, store, and spend gold.
BitGold is operated by GoldMoney Inc. (TSX: XAU). The company was previously listed on the Toronto Venture Exchange, but just a few days ago, GoldMoney "graduated" to the main board of the Toronto Stock Exchange.
It's easy to see why it's moving up – GoldMoney is an attractive way to bet on the future of money.
Here's what I mean…
According to the company, they "provide users with a secure vault account to purchase and hold gold, the ability to make and receive instant gold payments, and a prepaid card for spending gold at traditional points of sale or converting your gold balance to local currency at any ATM machine.
BitGold's aim is to facilitate gold ownership and its use as a currency. In order to accomplish this, clients are able to fund their accounts in a number of ways, including Bitcoins, bank wires, debit, and credit transactions with major providers like Visa, MasterCard, and even China's UnionPay. Blockchain technology, a security feature made famous by Bitcoin, will be used for efficiency.
Once the account has been funded, it will buy the client a specified amount of gold based on the current price. Customers will be able to choose from a number of locations for their gold to be stored.
You see, BitGold has partnered with Brink's Co. (NYSE: BCO), which has a wide network of vaults globally including Toronto, New York, London, Zurich, Hong Kong, and Singapore.
Account holders can use a GoldMoney Prepaid MasterCard to spend down their balance or add to it, but they won't be extended credit.
It's like having your money in a bank that doesn't partake in the fractional reserve banking and lending shenanigans that are sending entire national economies down the tubes.
As well, customers can withdraw their gold at any time by having it shipped to them, or they can arrange to pick it up directly from storage. That gold will be deliverable in one of two forms: 1 kilogram bars (worth about $40,000) or BitGold's own 10-gram GoldCubes® (worth about $400). 10g GoldCubes® are produced by Sunshine Minting Inc., are exclusive to BitGold, and each comes with a unique serial number.
Interestingly, some big names from the investment world have gotten behind BitGold. These include Sprott Inc. (TSE: SII) and Soros Brothers Investments. Sprott Inc. is the namesake of Eric Sprott, billionaire Canadian resource fund manager. Soros Brothers Investments is an investment company run by Alexander Soros, son of famed billionaire investor George Soros.
For all intents and purposes, I think BitGold could well be setting the stage for what will become the newest form of money; one that is practical, efficient, and crucially, has intrinsic value.
So grab some shares now, and consider opening an account if you think it's right for you. It's time to get ready for a gold-backed digital currency, perhaps the ultimate form of money for the 21st century.
Follow Money Morning on Facebook and Twitter.
Join the conversation. Click here to jump to comments…
About the Author
Peter Krauth is the Resource Specialist for Money Map Press and has contributed some of the most popular and highly regarded investing articles on Money Morning. Peter is headquartered in resource-rich Canada, but he travels around the world to dig up the very best profit opportunity, whether it's in gold, silver, oil, coal, or even potash.