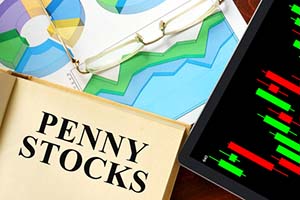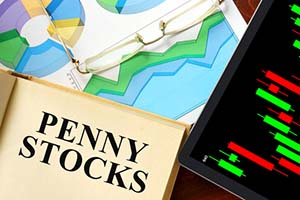 The five best penny stocks last week each had gains over 80%, with the top performer gaining over 800%.
Money Morning tracks the best penny stock gainers every week for our readers. We talk about why these weekly winners performed so well and give a brief summary of what their companies do.
And we'll discuss this week's top penny stocks in just a moment. But first, let's talk about two of the best tips for sorting out the best penny stocks from the worst. These tips will help you separate the penny stock scams from the legitimate investments.
Some of the most successful penny stocks on the market are those listed on popular exchanges, like the micro-cap NYSEMKT or Nasdaq. Penny stocks listed on these exchanges usually trade for greater than $1 per share and less than $5 per share.
The penny stocks that trade for pennies per share typically trade on the Over-the-Counter market, or Pink Sheets. The Pink Sheets have far fewer requirements for penny stocks than the NYSEMKT or Nasdaq. So while you may pay more for penny stocks on these major exchanges, they are much less risky.
For instance, NYSEMKT requires companies to have up to $750,000 in income for the last two out of three fiscal years, among other qualifications.
And the Nasdaq requires companies to have assets adding up to $80 million, among other tough standards that involve cash flow and earnings.
While it's important for penny stocks to be listed on a major exchange, there's another great way to find the best penny stocks on the markets…
Check out a company's annual filing, or 10-K form.
You can find these listed on the website of the U.S. Securities and Exchange Commission. A 10-K form tells you all about a company's annual performance. It will give insight into a company's liabilities, assets, and profits. It will also tell you whether a company is being strangled by debt, making it a lousy long-run investment.
Now that we've covered two of the top tips for trading penny stocks, let's look at our list of the five best-performing penny stocks last week…
The Best 5 Penny Stocks Last Week
Best Penny Stock No. 5, Sophiris Bio Inc. (Nasdaq: SPHS): Sophiris is a Canadian-based pharmaceutical company that develops and sells products that treat urological diseases. SPHS stock is up 80% after the company announced promising results from one of its phase 2 tests for a prostate cancer drug. The test, which involved 18 patients, showed no serious adverse effects from the drug. SPHS stock is trading at $1.96 per share as of Monday intraday and is up 10% year to date.
Best Penny Stock No. 4, Harte Hanks Inc. (NYSE: HHS): Harte Hanks is a marketing company that provides data-driven solutions for its clients. The company's stock rose nearly 100% last week after it announced its board of directors had approved a sale of Harte Hank's Trillium software business. The board of directors said selling the segment will help boost the company's growth and cash flow. HHS shares were trading at $1.80 as of Monday intraday. The stock is down 46% year to date.
Best Penny Stock No. 3, New Concept Energy Inc. (NYSEMKT: GBR): New Concept is an oil and gas company that mostly operates in Ohio and West Virginia. It owns 153 producing gas wells and 31 mineral leases covering 20,000 acres. GBR stock jumped 122% last week to $1.95 per share as of Monday intraday. There seems to be no specific reason for the triple-digit surge, other than general speculation. GBR stock is up 80% year to date.
Best Penny Stock No. 2, Biostar Pharmaceuticals Inc. (Nasdaq: BSPM): Biostar is a pharmaceutical holding company that owns companies that develop products for a variety of diseases and ailments in China. Its stock spiked over 170% last week, but there seems to be no catalyst for the surge. BSPM stock is currently trading at $3.64 per share as of Monday intraday and is up 27% year to date.
Best Penny Stock No. 1, Helios and Matheson Analytics Inc. (Nasdaq: HMNY): Helios is a tech company that sells predictive analytics software. The software utilizes big data and data visualizations. Most of Helios' clients are in the financial services and healthcare industries. HMNY stock surged over 800% – or around $8 per share – last week after it announced a merger with another analytics company, Zone Technologies. The merger will help Helios expand its capabilities with Zone's flagship real-time crime and navigation map app, RedZone Maps. HMNY stock is trading at $10.59 per share as of Monday intraday and is up 640% year to date.
Follow us on Twitter @moneymorning or like us on Facebook.
This Penny Stock Could Bring You Huge Gains – While Rescuing an Endangered Industry: It's not easy to find a penny stock that's truly compelling, which is why this one is special. Not only is this green energy stock capable of a 100% gain or more, it's just now releasing technology with the potential to save the dying coal industry. But this stock's success story has only just begun, making now the perfect time to buy this stock…