Uncertainty seems to be the only sure thing in the world these days. Friday's failed, bloody military coup attempt in NATO ally Turkey comes at the worst possible time in the West's fight against Daesh in Iraq and Syria, just one day after the terror group pulled off a horrific attack in the south of France.
Here at home, we've had several high-profile incidents of violence and civil unrest during one of the most heated, tense presidential election campaigns in modern history.
Yet if you only follow stock markets, you'd barely know anything was amiss. With record highs on the Dow Jones Industrials and the S&P 500, there seems to be no stopping this thing.
But I'm not expecting this to last. I'll show you what we're going to do when we get our pullback, but first I want to show you why these markets are so strong right now…
More and More, the Markets Shrug Off Terror and Chaos
Time was, geopolitics played an outsized role in some segments of the market – particularly oil. A war in the Middle East, a coup in South America, and markets would surge or plummet.
That's clearly not the case anymore. For the past 30 years or so, the markets have become less and less sensitive to global trouble spots and, naturally, more and more dependent on the actions of central bankers.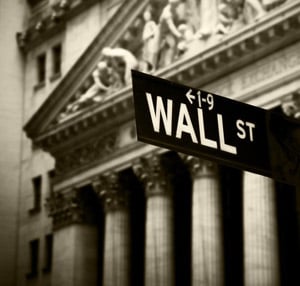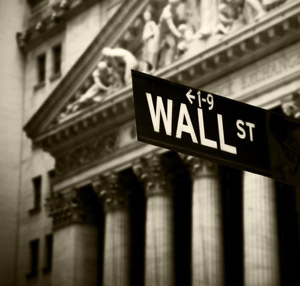 Sometimes it seems, short of the outbreak of World War III, the world could go to hell in a handbasket and, so long as central bankers kept the printing presses stuck on "ON," stocks would trend higher.
But the truth is that terror attacks don't hurt markets anymore because people – all the everyday people who add value to the markets and the wider economy – are resilient. We've been here before. And by extension, so have the markets. They keep moving forward.
Since 1992, there have been 22 high-profile terror attacks that took place in countries that were otherwise at peace. In 17 of those cases, markets moved higher than before the attack one or two days later.
Of course, the markets took no time at all to digest news of the Nice attacks and Turkish coup attempt.
They've been particularly resilient lately. Since the Monday after the Brexit vote, in 16 completed days of trading, we've only had two days that had lower closes from the day before, and both of those were minor pullbacks of less than a percent.
So far the rebound has been stunning, overwhelming the Brexit top and propelling both the S&P 500 and the Dow to new all-time highs. Part of that is due to the quick, sharp transition the British government has made to head off uncertainty, and moves by the Bank of England to "save their bullets."
Interestingly, we've had broad participation during this run up (folks like me in the technical analysis game call that "breadth") that has only started moderating over the last couple of days. This usually points to another push higher after we get the expected profit-taking pullback or consolidation.
Here's how I think it's going to shake out in the near term.
What I'm Buying to Make Money (No Matter What)
After such a strong and persistent gain, we have a high probability for the market's next move to be either sideways consolidation or a modest pullback.
Now, in my Stealth Profits Trader service, we picked up 25% gains on Direxion Daily S&P 500 Bull 3X Shares (NYSE: SPXL), and up to 245% gains on July $202 calls on the SPDR S&P 500 Trust ETF (NYSE Arca: SPY) – a great way to take advantage of all the upside in this market without risking too much.
But, like I said, I'm expecting some of the wind to go out of this market's sails before too much longer. A leveraged volatility play, such as options on the iPath S&P 500 VIX Short-Term ETN (TSE: VXX) should stand you in good stead when the market makes a turn back to volatility.
Beyond the fundamentals that are pointing to a pullback, we've got the housing starts and existing home sales reports coming up this week, and the widely watched Philly Fed manufacturing report. Iffy news from any one of those quarters could throw some uncertainty in the mix.
If we get the pullback I'm expecting, I'll be looking to add some strong names to the Stealth Profits Trader portfolio, but I'll share a few with you here.
You know, I'm big fan of Lockheed Martin Corp. (NYSE: LMT), for instance, and I'm not shy about recommending it again and again. It just might be the sweetest broken record I can play! The shares hit another all-time high last week, and the defense powerhouse has continued to outperform. The company recently revealed that it had been awarded a $166 million contract from the U.S. Special Operations Command (SOCOM). Under the deal, Lockheed will develop, design, test, and produce dry combat submersible systems. Lockheed was chosen among 34 other applicants for the contract. This stock has proven time and again that it has the juice to stand up to the markets. And as far as we are concerned, we're going to be riding this profit train as long as we possibly can.
I'd recommend picking up shares of Facebook Inc. (Nasdaq: FB) at the first sign of market weakness. The shares saw some nice gains last week after the company announced that its Messenger app will soon support instant articles. Instant articles allows users to read content directly on the social media platform, rather than having to be directed to another site. According to Facebook, this update will load up to 10 times faster than a standard mobile web article and "provide a better reading experience for people." The roll out is expected to occur over the next couple of weeks. I expect this stock will give back some, but by no means all, of its recent gains when the market kicks over, then it will go higher once again.
We're already seeing the buying frenzy of the past few weeks level off. The Dow, for instance, closed barely 20 points higher yesterday.
I'll be watching closely for signs of the pullback I expect, and I'll have some dry powder ready to go to work to grab some bargains. That's what the smart money is doing right now.
More from D.R.: The Five-Word Phrase That Could Make You Rich
It's not "buy low and sell high." It's actually much simpler than that. With the top picks over the past 15 months, following just these five words, you could have pinpointed 31 triple-digit windfalls averaging an astounding 130% EVERY two weeks. Can you guess the five words? Click here to find out if you're right.
Follow Money Morning on Facebook and Twitter.
Join the conversation. Click here to jump to comments…
About the Author
D.R. Barton, Jr., Technical Trading Specialist for Money Map Press, is a world-renowned authority on technical trading with 25 years of experience. He spent the first part of his career as a chemical engineer with DuPont. During this time, he researched and developed the trading secrets that led to his first successful research service. Thanks to the wealth he was able to create for himself and his followers, D.R. retired early to pursue his passion for investing and showing fellow investors how to build toward financial freedom.