(Kitco News) - World stock markets were mostly firmer overnight. European stock markets benefited in part from Thursday's European Central Bank meeting on monetary policy that was deemed dovish. Financial stocks in Europe have posted decent recoveries recently. U.S. stock indexes are pointed toward slightly higher openings when the New York day session begins. The Dow and S&P 500 stock indexes have hit record highs this week on ideas world economic growth is on the upswing and will continue on that path in 2017.
In overnight news, China's consumer price index in was up 2.3% in November, year-on-year, while the producer price index was up 3.3% in the same period. Those numbers were a bit hotter than expected, but still deemed upbeat by a world marketplace that would like to see some rising inflation.
Reports said Chinese demand for gold has picked up significantly as prices have pushed lower recently. This is the time of year when Asian demand for gold sees an increase. Gold prices are trading moderately lower and near the 10-month low scored earlier this week.
The marketplace is looking ahead to next week's U.S. Federal Reserve FOMC meeting. Most believe the Fed will raise interest rates for the first time in a year.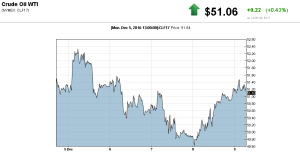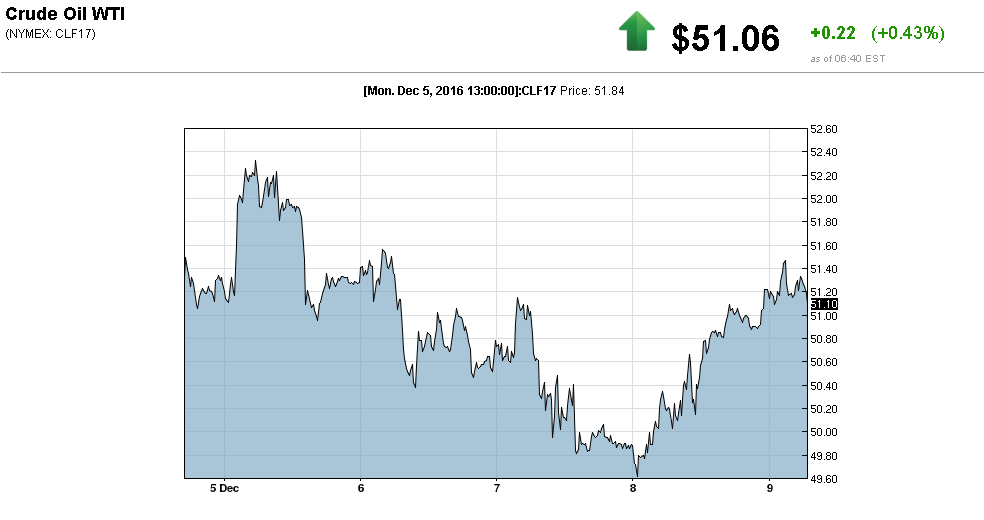 The key "outside markets" on Friday find Nymex crude oil prices firmer. Oil traders are awaiting the results of this weekend's meeting between OPEC and non-OPEC oil producers in Moscow, regarding implementing the cartel's stated intention to cut oil-production levels. Reports Friday said Saudi Arabia now says it will not cut its oil production if non-OPEC countries ramp up their production after OPEC cuts its own output. Some are skeptical that OPEC will actually cut its production. Meantime, the U.S. dollar index is trading higher as the greenback bulls are finishing the week in strong fashion.
U.S. economic data due for release Friday includes the University of Michigan consumer sentiment survey and monthly wholesale trade data.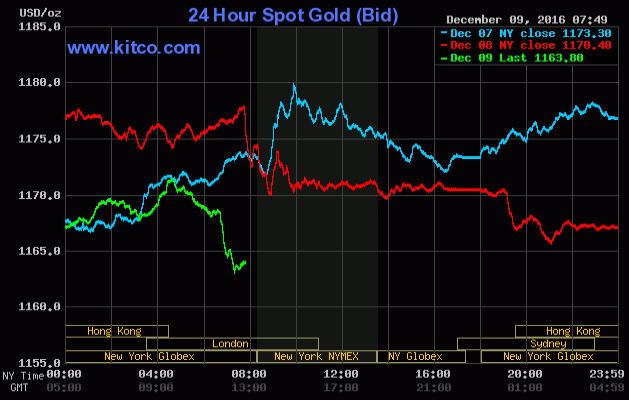 By Jim Wyckoff, contributing to Kitco News; jwyckoff@kitco.com
Follow Jim Wyckoff @jimwyckoff for breaking market news.