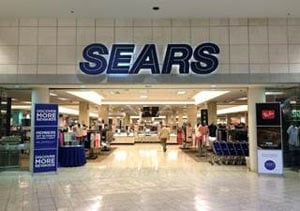 Sears Holdings Corp. (Nasdaq: SHLD), a company that has been around for more than 130 years, was at one time the largest mail-order retailer to rural America. In 1931 it accounted for more than 53.4% of total mail-order sales. It survived through not only one but two world wars and the Great Depression.
In its early years, Sears transformed the middle class by giving it access to products people couldn't previously afford, like dresses, shoes, sewing machines, and even ready-to-build homes.
But now, Sears tells a different story, one much less successful.
Sears's sales have been slashed in half, from $50.7 billion in 2007 to $25.1 billion in 2015. By Jan. 6, 2017, Sears will have closed more than 2,000 stores since 2011.
This is a shock to some – but not everyone. Ten years ago Warren Buffett saw this coming. He warned people that Sears CEO Eddie Lampert – or "Fast Eddie" – was going to take the company under. And here's how he knew…
Warren Buffett's Sears Prediction Was Spot On
In May 2005, Buffett said, "Eddie is a smart guy, but putting Kmart and Sears together is a tough hand."
He said, according to a transcript of a conversation he had with a group of University of Kansas students, "Turning around a retailer that has been slipping for a long time would be very difficult."
Buffett's skepticism comes from his own personal experience investing in big retail companies. In 1966 Buffett bought the Baltimore department store Hochschild Kohn, where he quickly learned that "it wasn't going to be a winner," he told students at the University of Kansas conference. "We put in escalators. We gave people more credit. We had a great guy running it, and we still couldn't win."
Buffett compared retailing to shooting at a moving target, in the sense that companies will struggle to keep up with ever-changing consumer preferences.
It looks like his concern holds strong more than a decade later. On Dec. 29, 2016, Lampert announced that Sears has obtained a loan of $200 million with the option to expand to $500 million, from Eddie's own hedge fund.
Over the past two years, Lampert and his hedge fund affiliates have loaned more than $800 million to Sears to keep the former retailing giant in operation.
In a statement on Dec. 29, 2016, about the loan, Sears CFO Jason Hollar said, "This new standby letter of credit facility further demonstrates that Sears Holdings has numerous options to finance our business strategy."
But it seems like the only thing this loan could be used for is to make the bleeding look less bad…
As of Q3 2016, Sears revenue fell by 13% to $5 billion, and losses grew from $454 million to  $748 million from the same period last year. Overall sales declined by 7.4%, which accounted for $304 million in revenue decline.
Our Chief Investment Strategist Keith Fitz-Gerald doesn't think Sears "will be around in five years" because "retail foot traffic continues to fall at a precipitous rate."
"Bankruptcy and liquidation are all but inevitable," he wrote.
Currently Sears stock trades at $9.29 and lost 54.82% in 2016.
Follow Money Morning on Facebook and Twitter.