"Radical truth-tellers" have been demonized and shunned by the establishment for centuries – much longer, in fact. Those of us who have always refused to settle for insincerity, falsehood, and duplicity in our personal, business, and civic relationships are usually considered "difficult."
And I am decidedly difficult.
For all of the 29 years I've spent trading and investing, I've watched governments and central bankers attempt to thwart the free market to serve their own ends – almost always at the grievous expense of regular investors – and then protest, often loudly on 500 channels, that they're doing nothing of the sort, that they're safeguarding or shepherding the markets somehow.
And through it all, one question has always persisted in my mind: "Are these people wrong because they're stupid? Or because they're lying."
I've come to conclude those two possibilities aren't mutually exclusive.
And that's meant suffering and economic misery for millions of Americans.
I'm not going to hold my breath for it to change with the Trump administration; I'm going to attack the lie head on…
They're Not Just Liars, They're Not Just Stupid; They're Stupid Liars
Stupid liars would be a pest if we lived in a society that ensured failure and irrelevance for them, but we don't. We live in a society where education and wealth are equated, 1:1, with wisdom and good intentions, and where stupid liars thrive, but often ascend to great heights of power.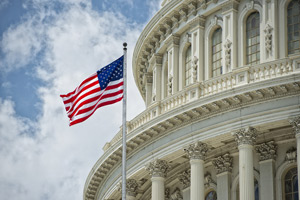 That's dangerous for a whole host of reasons, but it's especially dangerous to have stupid liars running government and "safeguarding" the markets.
Over the past eight years, stupid liars have been spinning a particularly pernicious false narrative, bolstered by government statistics, or "fake news," if you will.
The lie goes something like this, only not in so many words:
"Inflation just keeps getting lower and lower, no matter what the Fed does."
One of the reasons this lie has become official policy is unemployment and underemployment – the other half of the Fed's so-called "dual mandate."
Where Two Big Lies Meet to Become One Colossal Lie
The government trumpets historically low unemployment – the other big lie – in an attempt to conceal just how poorly it has performed in creating jobs.
There's no getting around the truth, unpopular as it might be: Unemployment declined not because the economy got so much better, but largely because many unemployed people simply gave up looking for full-time work.
This stark fact doesn't look good on a resume, especially if you happen to be a central banker or a politician.
I've said again and again that if the labor participation rate were the same today as it was when Obama took office in 2009, U3, which includes only people actively looking for work within four weeks of the survey, would be roughly 10%.
Even Janet Yellen can't help but be aware of this data, which is one likely reason why she's been so reluctant to raise interest rates. Of course, low interest rates aren't the cause of the unemployment problem; technology and inadequate training are, but when you're a hammer, everything looks like a nail.
But all this has left Janet Yellen (and, have no illusions, the political masters she serves) with all the cover she needs to keep interest rates low…. and create artificial demand – to the tune of trillions of dollars – for the debt that keeps profligate government spending going.
Very interesting that all that money-printing barely moves the "official" inflation needle, isn't it?
Join the conversation. Click here to jump to comments…
About the Author
Prominent money manager. Has built  top-ranked credit and hedge funds, managed billions for institutional and high-net-worth clients. 29-year career.