These are the 10 best penny stocks that have seen the biggest returns over the last week (March 7 – March 14)…
| | | |
| --- | --- | --- |
| Penny Stock | Current Price | Weekly Gain (March 7 – March 14) |
| Ocera Therapeutics Inc. (Nasdaq: OCRX) | $1.47 | +147.1% |
| Internap Corp. (Nasdaq: INAP) | $3.28 | +41.4% |
| Soligenix Inc. (Nasdaq: SNGX) | $2.94 | +40% |
| Navios Maritime Partners LP (NYSE: NMM) | $2.63 | +37% |
| QuickLogic Corp. (Nasdaq: QUIK) | $2.14 | +30.5% |
| Adamis Pharmaceuticals Corp. (Nasdaq: ADMP) | $4.60 | +22.7 |
| EXCO Resources Inc. (NYSE: XCO) | $0.65 | +20.5% |
| Cyclacel Pharmaceuticals Inc. (Nasdaq: CYCC) | $4.38 | +20.3% |
| Hebron Technology Co. Ltd. (Nasdaq: HEBT) | $3.99 | +19.1% |
| Curis Inc. (Nasdaq: CRIS) | $2.85 | +18.4% |
As a reminder, this is only a tracking metric of penny stocks trading on SEC-regulated exchanges like the Nasdaq and NYSE. Although these top penny stocks are safer than those trading on the pink sheets, we don't recommend buying any of them without the proper amount of financial research.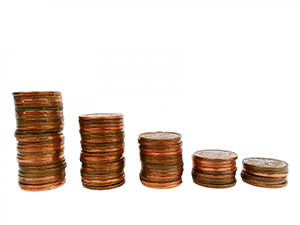 This Stock Is About to Skyrocket: This tiny $5 company just passed each of the seven benchmarks in this secret stock-picking method. Learn how to get in before its revenue surges an estimated 4,709%. Read more…
But Money Morning Chief Research Analyst Sid Riggs has already done the legwork for you and found one of the best penny stocks to buy for one important reason – it boasts incredible long-term growth potential. That's because it has a strong presence in several billion-dollar industries, including the solar energy industry.
Although shares of this penny stock trade above the typical penny stock cutoff of $5, Riggs believes this stock is worth the extra money.
Here's one of the best stocks to buy this year…
The Best Small-Cap Stock to Buy in 2017